Should Church Worship Spaces Be Used for Yoga?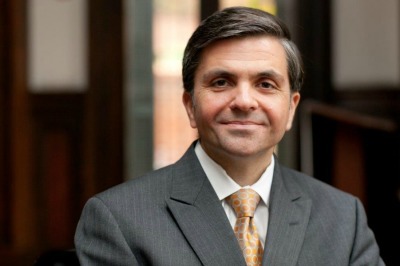 Recently Duke Chapel at Duke University in North Carolina tweeted photos of yoga exercises on the floor of its majestic worship space as part of Healthy Duke Week of Wellness. Built in the 1930s as a Methodist sanctuary in the style of a Gothic cathedral for what was then a Methodist affiliated school, Duke Chapel is now nondenominational.
There are Evangelicals and Catholics who critique yoga as wrong for Christians because its mantras originate in eastern religion. Setting aside that concern, should worship space be open to recreation and "profane" (i.e., secular) activities? Tai-chi? Kickboxing? Karate? Spinning? Ballroom dancing? Salsa? Hip-Hop? Ballet? Volleyball? Badminton? If not, why not?
Catholic and other liturgical traditions generally consecrate their worship spaces and open them to profane activities only after decommissioning. There is an understanding that the place where the Eucharist is served and the Word proclaimed is in some sense sacred, meriting reverence, dignity and protection.
Lower church Protestants and Evangelicals don't always attach the same sense of lofty spirituality to their worship space. Many congregations, especially new ones, don't own property, instead worshiping in rented school gymnasiums or theaters. Other congregations convene in multipurpose rooms with folding chairs, where space shifts from worship to meals to gymnastics or basketball.
Most traditional Protestant churches even if not very liturgical still have formal worship space filled with pews, faced by pulpit and altar, with walls adorned with Christian symbols. This space, while perhaps sometimes used for non-worship meetings, is still usually accorded respect and not host to recreation.
Worship space for many modern non-liturgical churches, while not hosting recreation, often resembles theaters without much if any sacred adornment, often purposefully so, ostensibly to avoid discomfiting unchurched visitors. Worshipers there, and increasingly in more traditional spaces, are often quite casual, wearing shorts, flip flops, baseball hats, carrying lattes or other drinks. These worshipers will often conform to more formality when attending weddings, funerals, graduations or other ceremonies they deem deeply significant.
This casual attitude at church should provoke reflection. Isn't worship deeply significant and meriting respect? Shouldn't Gospel proclamation, reading of God's word, and the Lord's Supper always together inspire awe, reverence and celebratory solemnity, no matter the surrounding architecture? And shouldn't ideally that architecture itself point Godward, conducive to worship? Shouldn't the space itself be deemed special, with expectation that God Himself is present, recalling that when Moses met Him in the wilds he removed his footwear in respect?
Duke Chapel, built as a medieval cathedral with such a sacred sense of God's presence in mind, was intended to inspire appreciation of divine awe and mystery. It's not a multipurpose room or gymnasium. There are plenty of places on the extensive Duke University campus for yoga practitioners and other exercisers to perform their craft.
But exercising and sweating in tights on floormats in a soaring cathedral beneath its stained glass and carvings of saints and martyrs seems to detract from the sacredness of that place. Moses in God's presence did remove his footwear and fall prostrate, but not to stretch and grunt. Today's sanctuaries may not equal Mt. Sinai or King David's Temple, but they should point in spirit to the same God, with consequent respect for His holiness from all who enter. This reverence honors God while also helping us to know Him a bit better.
Originally posted at juicyecumenism.com
Mark Tooley became president of the Institute on Religion and Democracy (IRD) in 2009. He joined IRD in 1994 to found its United Methodist committee (UMAction). He is also editor of IRD's foreign policy and national security journal, Providence. Follow Mark on Twitter
@markdtooley
.