Slain missionary John Chau to be honored at All Nations fundraising event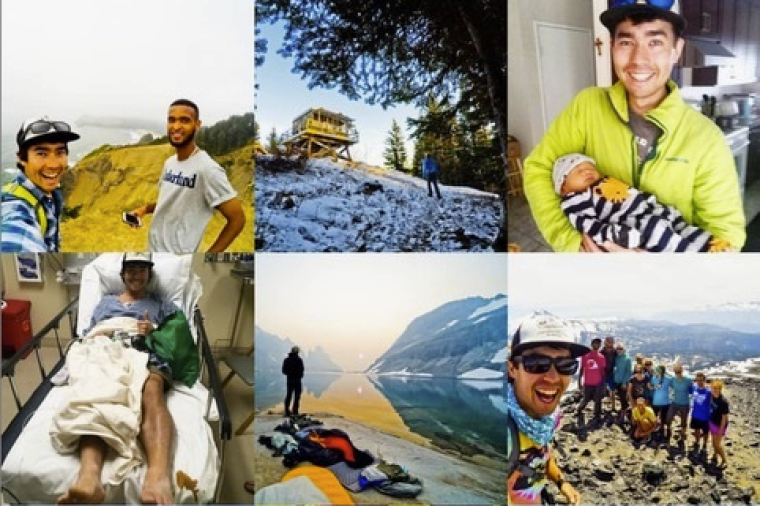 Slain American missionary John Chau will be honored at an annual fundraising event in April hosted by the mission agency from which he received training.
All Nations North America will host a fundraising event called "Further Together" at Shoal Creek Community Church on April 5 in the outskirts of Kansas City, Missouri, in which attendees will sing a song in Chau's honor and pray for the people on North Sentinel Island.
While 250 people normally attend the All Nations annual fundraiser, the executive director, Joshua Johnson, told The Christian Post that they are expecting as many as 400 people to attend this year's event.
"This is an annual event we have done for many years but this year we are calling it 'Further Together,'" Johnson explained. "We are working to be able to know that the entire body of Christ needs to be activated with the gifts that God has given them to be able to make disciples of all nations and to make this Great Commission completed within our lifetime."
Chau, a 26-year-old missionary from Washington state and a graduate of Oral Roberts University, was killed in November 2018 while trying to evangelize to the highly isolated tribe on North Sentinel Island in the Bay of Bengal.
Chau's death garnered media attention worldwide with many questioning the methods in which Chau went about his mission to the island.
Some questioned whether it's appropriate for a missionary like Chau to engage one of the last remaining people groups that are almost entirely isolated from the outside world, while others praised Chau's desire to risk death to bring the Gospel to the unreached people group.
During the upcoming All Nations fundraising event, about five minutes will be reserved for those in attendance to sing a song written by an All Nations staff member honoring Chau. Following the song, there will be a devoted time of prayer for the salvation of the North Sentinelese people.
"The staff member wrote a beautiful song about John and the North Sentinelese people worshiping around the throne of God in Heaven, which we know will happen one day," Johnson explained.
"Revelation does say that every tribe, tongue, and nation are all worshiping around the throne. That is the hope. We will have a prayer time for the North Sentinelese that God will show up in the midst of them."
The keynote speaker at the fundraiser will be Jaime Saint, the grandson of Nate Saint, a missionary killed alongside Jim Elliott and three others while trying to evangelize to an unreached tribe in Ecuador in 1956.
Johnson explained that Saint has a powerful story of redemption to tell that centers around the man who killed his father. After Nate Saint and the others were killed, Saint's sister and Jim Elliott's wife went back to Ecuador and led that very same tribe to Christ.
In fact, the man who killed Nate Saint — a man named Mintaye — became the very man who baptized Nate Saint's son years later.
"Saint's legacy as a missionary family is very inspiring and hopeful to us as a group that lost John Chau recently," Johnson explained. "[I]t is a beautiful story of redemption and something that we hope we see with the North Sentinelese. That is our prayer — to see redemption and hope in the midst of this tragedy that we have faced."
Jaime Saint runs an organization called ITEC, an indigenous training and equipment center that helps to train indigenous followers of Christ to share the love of Christ with their own people groups worldwide.
As for All Nations, its mission is to "see Jesus worshiped by all the people of the Earth."
All Nations North America is based in Kansas City and has about 90 missionaries in 23 countries. Through international affiliates, All Nations has as many as 300 missionaries in 30 countries.
Although it's based in Kansas, the organization has three international training centers spread throughout the world.
According to the Joshua Project, there are over 7,000 unreached people groups. Unreached groups are defined as communities where there is no "indigenous community of believing Christians with adequate numbers and resources to evangelize this people group without outside assistance."
All Nations seeks to bring the Gospel to "neglected" people groups. According to Johnson, neglected people groups are communities where there isn't a church actively seeking out unreached people. Some of those "neglected" groups, he said, might be considered a "reached place" but one that has no Gospel work happening in those areas.
"We have seen that the percentage of Jesus' followers has actually decreased with population growth," Johnson detailed. "But the only places where disciple-making efforts increase greater than population growth are where church-planting movements or disciple-making movements have been united and catalyzed in that region."
Although All Nations will honor Chau at its fundraising event, the organization maintains that it is not using John's death as a means to raise money.
"The [event] isn't a memorial for John but it is a point to say that John did love and obey Jesus. We are all called to do the same," Johnson explained. "He is an example for all of us that we can follow."
As there was much contention within Chau's family over his choice to become a missionary, All Nations could not disclose if Chau's family will or won't be in attendance for the fundraiser.
Chau reached out to All Nations about two years ago to share his desire to bring the Gospel to the North Sentinelese people. According to Pam Arlund, a member of All Nations' international leadership team, Chau received training from All Nations while he prepared for the mission on the Island.
While many criticized Chau's mission on grounds that the Indian government barred people from going to North Sentinel and other inhabited Andaman islands, Arlund defended Chau's mission by stating that the Indian government had lifted its Restricted Area Permit on North Sentinel and a number of other inhabited islands.
However, the Indian government's Andaman Island tourism webpage states that "visiting to tribal reserved areas in the Andaman and Nicobar Islands is prohibited."