Sorcery in the Sanctuary; Witchcraft (Part Two)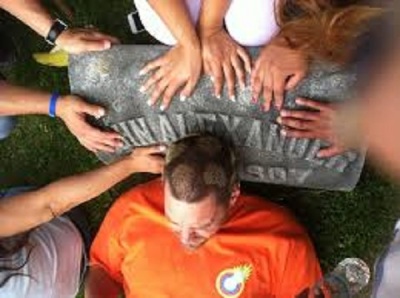 We see the evidence of witchcraft in Saul's life long before he consulted the witch of Endor. It began with his rebellion of disobeying God when he spared the King of the Amalekites and the best of all the animals.
In my previous article, we discussed Saul's encounter with the witch of Endor and how he summoned her expertise in the forbidden arts to call up Samuel when he wanted to know what God would have him do with the approaching army.
We automatically assume when reading about witchcraft in scripture that it must pertain to the sorcerers and witches, performing their spells and rituals in the darkness of a cave, but in Ezekiel 13:20-23 we are surprised to find it within the sacred space of a temple, being practiced by the religious leaders of Ezekiel's time, the very priests and prophets who claim they served Yahweh, the one and only God.
What were the elders doing that warranted this word of correction? If we look back to Ezekiel 8 we find seventy elders who had hidden themselves within the walls of the temples raising incense (or prayers) to idols and detestable things.
In fact, not only did they offer their worship to other gods but they encouraged the people to erect idols within the temple alongside of God. From these scripture verses back in the Old Testament, we see that even the Israelites… God's chosen people were ensnared by deception.
Witchcraft is more than pagans daunting pentacles in the park, rather it is using manipulation of powers to bring about one's own (instead of God's) desire. Scripture tells us that rebellion is as the sin of witchcraft and it has been continually repeated throughout history.
It is not different today as we find undiscerning Christians engaging in ceremonies within our congregations, offering up incense (prayers) to false gods and manipulating their will over God's will. In much the same manner as Saul, we engage in forbidden practices, deceived into thinking we can use these methods to expedite answers from God.
I first saw the laminated Dream Cards which consisted of symbols to help one interpret the message of their dreams, never expecting to find them labeled as "Christian" on Facebook.
One would think, due to my pagan past, I would be thrilled to see these familiar practices incorporated within the church as my license to sin. However, it deeply troubled my spirit. I think the most alarming aspect was the title "Christian" placed on their label and, in my opinion, a more appropriate cover would be the picture of the serpent dangling from a tree with "God didn't really say you shouldn't practice divination, did He?" as its quote." (Excerpt From The Craft To Christ)
These are similar to Angel Cards which give the illusion as being biblical since angels are referenced as messengers of God in scripture, but don't let the package fool you as this doesn't mean the message you'll receive is from God. In fact, these tools are methods of divination just like tarot cards and any other oracle. These practices seek spiritual sources other than God for answers and any attempt we as Christians use to divine knowledge apart from God is an act of rebellion.
It would seem unthinkable that any Christian today would do as Saul and seek to call up their dearly departed or their God-given mantle from the grave.
Scripture plainly tells us in Numbers 12:16 to avoid even touching a grave, let alone bedding down on one. Yet, there are those who consider themselves believers doing what is called "Gravesucking,"… gathering in graveyards, clinging to tombstones and soaking on plots in hopes of extracting the anointing of the departed. And sadly, just like in Ezekiel's time there are church leaders who are not prohibiting this practice. I personally contacted one such church and was told, "We don't want to discourage the 'fire' within these believers and don't believe it is dangerous."
Yet, this practice is essentially necromancy (communicating or receiving from the dead) which falls under the same forbidden practice as Saul in his desire to call up Samuel from the dead.
While we certainly don't want to quench the Holy Spirit from moving in the lives of believers, we need to discern from where the fire comes. In the church's desire for new revelation some of them have become bewitched – fascinated to the point they have lost their wits. Discernment in this age will play a critical part of your spiritual walk. The Word shares this in John 10:27, "My sheep listen to my voice; I know them, and they follow me" yet we must also heed it's warning: "The Spirit clearly says that in later times some will abandon the faith and follow deceiving spirits and things taught by demons." 1 Timothy 4:1. What about you? Could the spirit of witchcraft actually ensnare you like it did the people of Israel?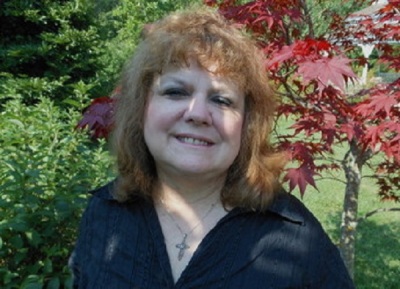 In the next article, you will read the testimonies of those who have gone from the Craft to Christ. (Previous: Witchcraft - The Next Generation. Next: The Power of the Testimony)