Thousands of Churches Rally to Raise $9 Million for 'Souper Bowl of Caring' Nat'l Charity Event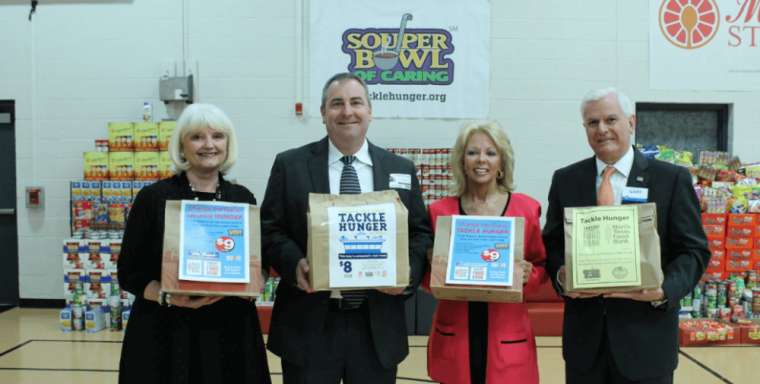 A nationwide charity drive that corresponds with America's most watched professional football game will bring together thousands of churches and other volunteers to help the needy.
Known as the Souper Bowl of Caring, the annual event which puts an emphasis on youth volunteerism has been taking place around the time of the Super Bowl since 1990.
Melissa Daigneault, national community relations manager for the Souper Bowl of Caring, told The Christian Post about the growth the charity endeavor has had over the years.
"Each year, our organization gains new partners and spokespeople who are able to really amp up our movement in cities across the country," said Daigneault.
"Our staff has also grown this year from four (last year) to six (this year), which has allowed us to support our current participants better, reach out to more new groups and reengage those who stopped participating."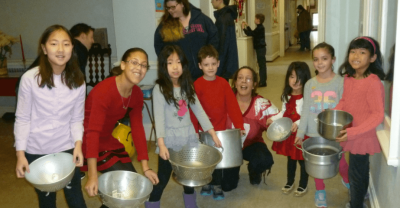 Daigneault also told CP about the statistics from last year's Souper Bowl, which included raising millions of dollars and increased involvement from thousands of organizations.
"Last year, we were able to raise $8.1 million in cash and food items for charities across the country. This year, our goal is to generate close to $9 million," continued Daigneault.
"Groups can be made up of people from schools, churches, businesses or even just compassionate individuals. Last year, out of the 6,782 groups that reported, 5,154 were church affiliated."
Begun in 1990, the Souper Bowl of Caring seeks to channel the energy of the Super Bowl season toward a national effort to combat hunger and provide help for the needy.
As of Friday morning, the website tallies for 2016 note around 200 participating groups and $1.1 million donated. Following Sunday's game, the final official tally is expected to be in the 1,000s for groups and several million for donations.
One of the entities participating in the Souper Bowl is First Presbyterian Church of Verona, New Jersey. Church spokesperson Christina Turkington told CP that FPC Verona has been involved for the past six years.
"I participated in the Souper Bowl at a previous church. I liked the message, involvement of youth and the funds & food stayed in the area. The children decide what mission receives the money collected and which one receives the soup," said Turkington.
"We have a Sunday School Lesson and Teen Discussion about hunger, especially about children in New Jersey. The main thing they go away with is that they made a difference to someone. Even at their age, they are the joy of Jesus in someone's life."
Another participating church is Union Congregational Church of South Bristol in Maine. Carolyn Maunz of South Bristol told CP that her church also been involved in the Souper Bowl several times in the past 20 years.
"It allows us another opportunity to help our neighbors and friends who are struggling with food insecurity. We feel strongly that our mission is for justice for all, and we should be a support to those in our community," said Maunz.
"We hope they feel a connection with their neighbors. A renewed connection to the local peninsula food pantry, and they will look for other ways to help our community."
When asked by CP what she hoped participants took away from the experience, Daigneault replied that she hoped they learn "that no matter how small or large their collection is, they are making a difference."
"They are helping us change the game. One-hundred-and-forty million people will tune in to watch the big game, while 48 million Americans struggle to find their next meal," said Daigneault.
"If each of us gave just $1 or one food item, we could make giant plays in tackling hunger. Every collection makes a difference because it means your group is committed to fighting hunger locally and nationally."