SBC Membership Declines by 200K in 2015, LifeWay's Annual Church Profile Report Reveals
With 8,661 of SBC Member Churches Not Reporting Annual Stats, Drop May Be Considerably Less, Says Pres. Ronnie Floyd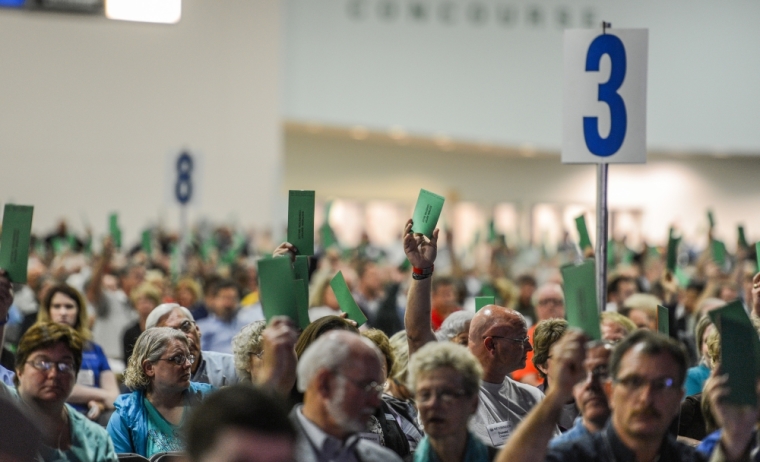 The United States' largest Protestant denomination lost approximately 204,000 members in 2015, according to recently released statistics.
LifeWay Christian Resources released the Annual Church Profile statistics Tuesday, which tracked among other things the SBC's total membership, worship attendance, and number of congregations.
Total membership in the SBC in 2015 was approximately 15.294 million, which is a decrease from the approximately 15.499 million reported in 2014. This represents a 1.32 percent decrease.
SBC President Ronnie Floyd told The Christian Post that the concern of decline might not be as big an issue as the ACP report indicates.
"We have to keep in mind in this evaluation, that we have 8,661 of our churches not reporting their annual statistics for this report this year. Therefore, while this trend is not encouraging, it may not be as concerning as expressed," said Floyd, senior pastor of Cross Church in Springdale, Arkansas.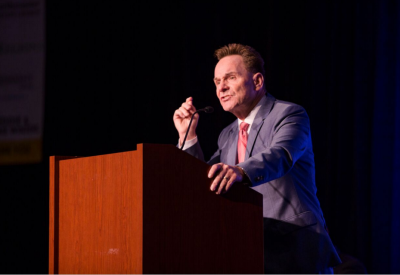 Floyd also told CP that as president he has been working on efforts to counter the trends noted in the ACP statistics.
"I have also been strategically meeting with our leaders, calling upon us to address this urgent need and return to the prioritization of evangelism in our churches," continued Floyd.
"The conversation is beginning to move to this need across the Southern Baptist Convention. Additionally, we are strategically addressing it in prayer."
A spokesperson from LifeWay directed CP to a blog entry by Carol Pipes, which noted that while the SBC was experiencing decline on multiple fronts there were a couple areas of growth.
"Southern Baptists may find cause for hope in the latest Annual Church Profile report. The Southern Baptist Convention added more churches in 2015, due mostly to church planting efforts. Churches also experienced an increase in total giving," wrote Pipes.
"A bright spot in the ACP data was the increase in churches. The number of churches affiliated with the Southern Baptist Convention grew by 294 to 46,793, a 0.63 percent increase over 2014. This is the 17th year in a row the number of SBC churches has grown."
LifeWay's ACP report comes days before the SBC will hold its annual meeting next week at the America's Center in St. Louis, Missouri.
"We are asking Southern Baptists to meet in our annual convention next Tuesday night, June 14, in St. Louis to call out to God in extraordinary prayer for our pastors, our churches, and for our nation to experience the next Great Spiritual Awakening," added Floyd.
While the SBC suffered membership losses for 2015, the Assemblies of God continued to experience growth last year.
In statistics released last week, the nation's largest Pentecostal denomination reported 1.4 percent growth in their numbers, with AG General Superintendent George O. Wood saying in a statement that they must press on.
"Our mission never has been and can never be by might nor power, but by the empowerment of the Holy Spirit. The vast lostness of humanity — not favorable statistics — should compel us forward with greater fervor," stated Wood.