Southern Baptist Leaders Respond to Black Minister Leaving Denomination Over 'Rise of Alt-Right'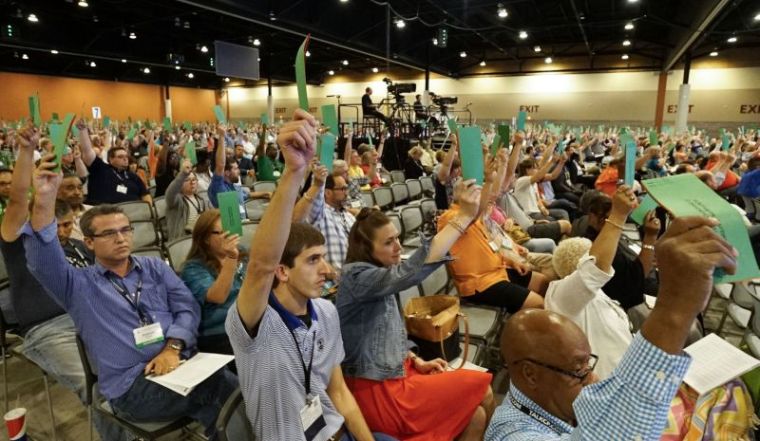 A black academic from Oklahoma is renouncing his Southern Baptist ordination because of the massive support for Donald Trump within the denomination, and alleges the SBC is "complicit" in the rise of the alt-right. Yet noted SBC leaders believe he is furthering a misleading narrative that does not reflect the reality of Southern Baptist life and thinking.
In a New York Times op-ed Monday, Lawrence Ware, who co-directs the Center for Africana Studies at Oklahoma State University and is the diversity coordinator for its philosophy department, said that recent events compelled him to explain why after years of membership and ministry in the Southern Baptist Convention he has decided to leave.
"My reasoning is simple," Ware explained.
"As a black scholar of race and a minister who is committed to social justice, I can no longer be part of an organization that is complicit in the disturbing rise of the so-called alt-right, whose members support the abhorrent policies of Donald Trump and whose troubling racial history and current actions reveal a deep commitment to white supremacy."
Ware's rationale was bolstered by an event that transpired last month at the denomination's annual meeting in Phoenix, Arizona, when a resolution condemning the alt-right and white nationalism initially hit a snag but was promptly reworded and adopted overwhelmingly. He also decried the fact that LGBTQ activists were not allowed to participate in the annual meeting.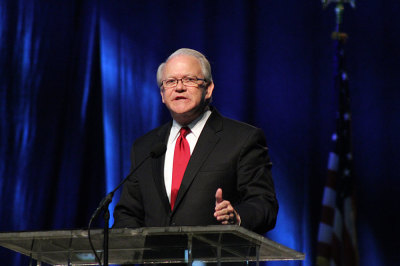 Frank Page, president of the SBC Executive Committee, said in a phone interview with The Christian Post Tuesday that he read Ware's article "with sadness and confusion."
"Sadness because it was indicative of many who speak about that which they do not know," Page explained, noting that Ware was not present at the annual meeting and others who were there have spoken eloquently about what actually happened there regarding race relations.
"Secondly, I was confused because how does one renounce Southern Baptist ordination when there is no such thing as Southern Baptist ordination?" he asked. "We do not ordain anyone. Only churches ordain ministers of the gospel or deacons, or church leaders."
But that such an effort (to denounce the alt-right) faced any hurdles at all was too much for Ware, and he went on to explain that overtures to racial healing in recent years have not produced meaningful change institutionally.
"For all of its talk about the love of Jesus Christ, the Southern Baptist Convention's inaction on the issues of racism and homophobia has drowned out its words," Ware said.
"I love the church, but I love black people more. Black lives matter to me. I am not confident that they matter to the Southern Baptist Convention."
Page also expressed his frustration with mere resolutions condemning racism and told CP he wants to see even more action, acknowledging the distress that Ware and racial minorities within the SBC have experienced. He mentioned that he spoke the other day with an African-American brother who told him he felt the denomination has not done enough to address the pain that still lingers from the tumultuous 2016 election cycle.
Russell Moore, current president of the denomination's policy wing — the Ethics & Religious Liberty Commission — became somewhat of a flashpoint in American politics and within the SBC for his outspoken advocacy against Donald Trump, views shared by racial minority Southern Baptists but not the denomination as a whole. Around 20 percent of SBC congregations are non-Anglo.
"We ask people of color constantly to give us feedback on what's happening, how they feel, and if they see enough progress," Page continued, explaining the SBC's ongoing efforts.
But he regards the charge that the SBC is somehow complicit to the alt-right's rise as "inaccurate" and "unfair" and is offended when people intimate that some kind of Convention-wide approval of Trump and his antics occurred.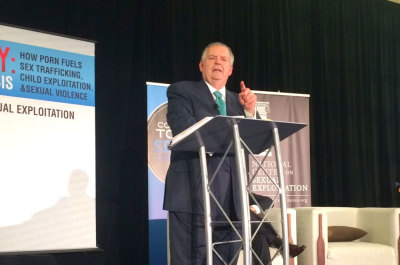 "I don't know what people are smoking or thinking when they say things that stupid and I do say that and mean that. I don't know of anyone that excused immorality or other issues in [Trump's] past," he said.
"Most Southern Baptists at this year's convention didn't even know what the alt-right was. They didn't even understand the terminology. It has not been something that has been consistent in their traffic pattern of life."
By contrast, he added, Southern Baptists do understand racism and the historic prejudice in the SBC, and when they understood that is what they were dealing with, they voted overwhelmingly to condemn it.
Richard Land, former head of the ERLC, told CP that he continues to reject the idea that Southern Baptists and white evangelicals voted for Trump because they supposedly love everything about him.
Such a narrative that Ware furthers "is at best erroneous and at worst misleading," Land said.
He pointed out that during the primaries that, among both SBC leadership and devout Southern Baptists, Trump was not their first, second, or even third choices. But when faced with a binary choice against Hillary Clinton, there was no question in light of her extreme views on abortion. And they voted against a federal government increasingly weaponized against religious liberty, he said.
For all the chatter about Trump being a serial abuser of women, Land said that while he certainly does not condone the president's past behavior, "Mrs. Clinton has been a serial abuser of the unborn. And her abuse is always fatal."
"So if you're asking me to make ... a binary choice between the moral character of Donald Trump and Hillary Clinton, I'm going to choose Mr. Trump every day of the week and twice on Sundays."
Land thought it was more revealing that Ware objected to the denomination's stance on LGBTQ issues, noting that nearly all black, Hispanic, Asian, and white Southern Baptists believe that the Bible condemns same-sex sexual activity.
"And that isn't going to change," he said.
"If Ware no longer agrees with the vast majority of Southern Baptists past and present on LGBTQ issues, then as a matter of integrity he probably ought to leave and join a fellowship that is more in line with his views."
"I hate to see him go but I would hate even worse for him to be wrong biblically" on sexual ethics and morality, he said.
"Southern Baptists value and seek racial and ethnic diversity. We do not see intra-Convention theological diversity when it comes to bedrock biblical issues."
Like Page, Land believes more deliberate action is needed to heal the racial divide within the SBC but that wonderful things are indeed happening in churches and communities across the United States.
"Our goal is to move toward a Southern Baptist Convention that reflects the ethnic diversity of the country, where we have at least the same percentage of African-Americans and Hispanics in our denomination as we have in the country," he said.