Southern Baptist Slams Jesuit Priest's Teaching on LGBT Christians; Priest Calls Criticism 'Absurd'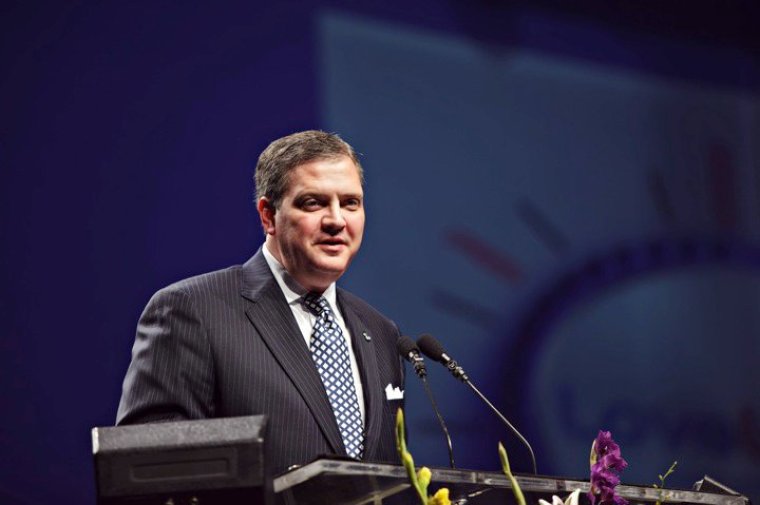 Fr. James Martin, a Jesuit priest who has stirred controversy for calling on the Catholic Church to change its language toward LGBT Christians, has pushed back against criticism by prominent Southern Baptist Albert Mohler.
"My point is simply that we have to be sensitive to the language we use. We can't pretend that language like that isn't harmful," Martin told Catholic News Agency on Thursday, speaking about his recently released book, Building a Bridge.
Mohler pointed out last week on his radio show, The Briefing, that although Martin has not necessarily called for the Roman Catholic Church to change its teaching that marriage is solely a union between a man and a woman, the Jesuit priest is still suggesting a controversial "re-orientation."
Martin has called for Catholics to consider the language they use toward LGBT people, and has pushed back against phrases in the catechism of the Catholic Church which describe homosexual acts as "intrinsically disordered."
Martin, who is also editor-at-large of the Jesuit magazine America and a Vatican adviser, has suggested that such descriptions are "needlessly hurtful," as they tell a person that his or her love is disordered.
Mohler, president of The Southern Baptist Theological Seminary, suggested that Martin's proposal that the catechism's language be altered is in danger of "normalizing homosexuality," and said that such patterns can be found in liberal Protestant and some evangelical circles as well.
The Southern Baptist theologian warned that calling homosexual attraction "merely a different aspect" of God's design, would push Christians to "revise everything we know about creation," and about sin.
"How are we to understand our salvation from sin, if we don't even know what sin is?" he asked.
Speaking specifically about Martin's approach, he added:
"If you say that LGBT sexual orientation is merely differently ordered, you have actually not only changed the catechism in this specific case of the Roman Catholic Church, you have changed the Catholic Church's understanding of the doctrines of creation, of humanity, of sin, of redemption, of the church. It is an entire re-orientation of the Catholic faith."
Martin said that such comments are "obtuse," however, and argued that people who are not educated in philosophy or theology could find the catechism's language to be "cruel."
The Jesuit priest said that Mohler's reaction to his book is part of the reason why it is difficult for churches to discuss LGBT people.
"To link a new way of understanding their sexuality with the destruction of the faith is not only absurd, it's a sign of how LGBT people are still seen primarily, and in this case totally, as sinful," he said.
The Theological College in Washington, D.C., disinvited Martin earlier this month from delivering a speech on a non-LGBT topic because of the controversy that has grown around Building a Bridge.
The prestigious Catholic seminary said at the time that it has "experienced increasing negative feedback from various social media sites regarding the seminary's invitation" because of the book, and said that it disinvited Martin in the "best interest of all parties."
"In no way does this decision signal approval or agreement with the comments or accusations that the various social media sites have made over the recent weeks," the college said.
Martin said in his response that he has been surprised at "the torrent of hatred" that his book has unleashed "from the Catholic alt right."
"From the far left it would be 'Not far enough,' and from the far right, 'Too far,'" the priest said about criticism of his book.