Grab 'Em by the Faith? 'Spiritual Biography' of Donald Trump to Be Released Next Year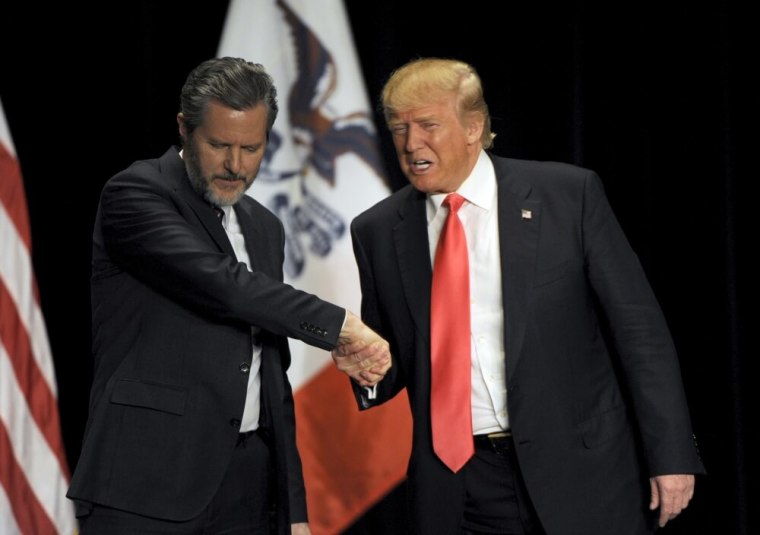 A book centered on the reported religious beliefs and practices of President Donald Trump and his outreach to evangelicals is expected to be published in January.
Described as a "spiritual biography," the book will be coauthored by veteran CBN political correspondent David Brody and Washington Times "Jesus in the Public Square" columnist Scott Lamb.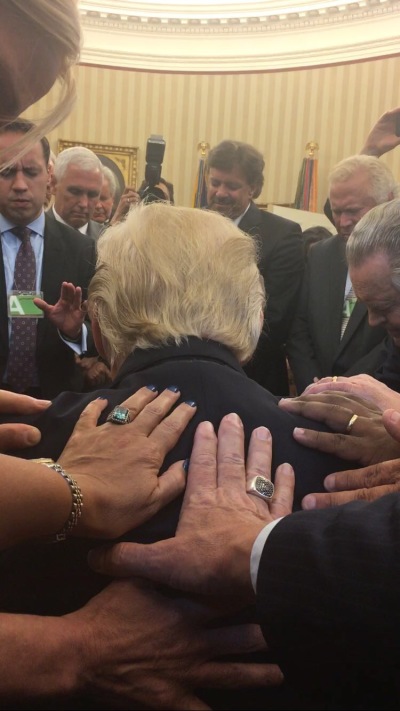 In an announcement released last Friday, CBN noted that the research for the book will include "unparalleled access to the White House to explore the rarely discussed, but deeply important, religious beliefs and worldview of Trump and his advisors."
"The deal was negotiated by Eric Nelson, vice president and editorial director of Broadside Books, with Lamb, who is also the owner of Calliope Media," stated CBN.
"Broadside Books, an imprint of HarperCollins Publishers, has acquired world rights to The Faith of Donald J. Trump: A Spiritual Biography for publication in January 2018."
CBN went on to note that in addition to discussing the spiritual views of President Trump, the work will also delve into how he won over evangelical Christians.
"President Trump won over evangelicals not by pandering to them, but by supporting them and all their most important issues without pretending to be something he's not," continued CBN.
"He has surrounded himself with believers who think he is the one guiding figure who can return us to the traditional values — hard work, discipline, duty, respect, and faith — that have long been the foundation of American life and truly make America great again in all ways."
A thrice-married casino owner known for posting inflammatory comments on social media, some have questioned the sincerity of Trump's outreach to the evangelical community, which remains a crucial voting bloc for the Republican Party.
Despite various controversies, evangelical support for Trump has gradually increased over the course of the past year and appears to remain steady during his current term in office.
The announcement of the book project comes not long after a photo of evangelical leaders praying over Trump went viral on social media.
At a meeting held last week at the Oval Office, evangelicals including Johnnie Moore of the KAIROS Company prayed with Trump and Vice President Mike Pence.
In a statement emailed to The Christian Post last week, Moore noted that while he and the other evangelical leaders had prayed for former President Barack Obama, "it's different with President Trump."
"When we are praying for President Trump we are praying within the context of a real relationship, of true friendship," continued Moore, calling it "a visit among friends."
"Evangelicals feel the door to the White House is as open as it has ever been before, even compared to Reagan according to several that were there whose career began back then."
Over the past several years, there have been many biographical books centered on the topic of the religious beliefs of past presidents.