Cardinals Pitcher Adam Wainwright Says Baseball Gives Him Platform to Reach People for Jesus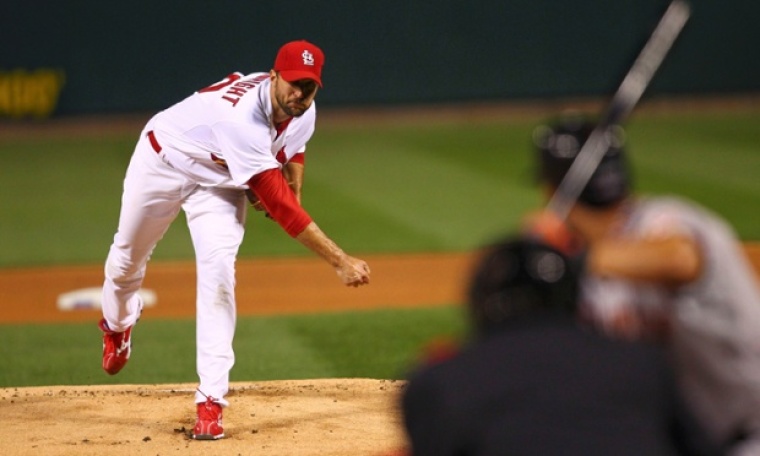 The Dove Channel's original series "Frankly Faraci" is back for a second season and on its most recent episode Adam Wainwright, starting pitcher for the St. Louis Cardinals, explains why he believes God gave him the ability to pitch.
Host Matthew Faraci met with the unapologetic Christian athlete and asked about his success as a right handed pitcher and the influence his platform has now given him.
"What it set me up for more than all of that [was] for me to impact the Kingdom and impact more people's lives than I would have been had I not been granted this ability," the 36-year-old Wainwright said of his willingness to be a witness for the Kingdom of Christ.
The Major League Baseball player grew up in a single-parent Christian home with his mother and brother. He attended Sunday school, church, and even attended Vacation Bible School as a child, but he didn't come to faith until he was much older.
Wainwright gave his heart to Jesus in 2002 after his friend Blaine Boyer and agent Steve Hammond encouraged him to go to a Pro Athletes Outreach. He's been sharing his faith with others ever since.
"Christ has changed my life dramatically in that I (now) try to see everything with a pair of godly glasses or lenses," Wainwright said in statement to Beyond the Ultimate in 2014.
He added that Acts 20:24 is now his mission statement: "My life means nothing to me unless I carry out the work given to me by God, the work of telling others the Good News of the Gospel of Jesus Christ and God's mighty kindness and love."
"Frankly Faraci" gives viewers a "behind-the-scenes look at high-profile figures in entertainment," such as Wainwright. Season two of the series features interviews with celebrities who candidly discuss their faith, family, and motivations.
Other guests this season will include: Harry Connick Jr., Candace Cameron Bure, Cedric the Entertainer, Corbin Bernsen, and Atticus Shaffer of ABC's series "The Middle."
To watch Wainwright's interview, click here.