Starbucks, McDonald's Block Customers' Access to Porn on Wi-Fi Networks to Protect Children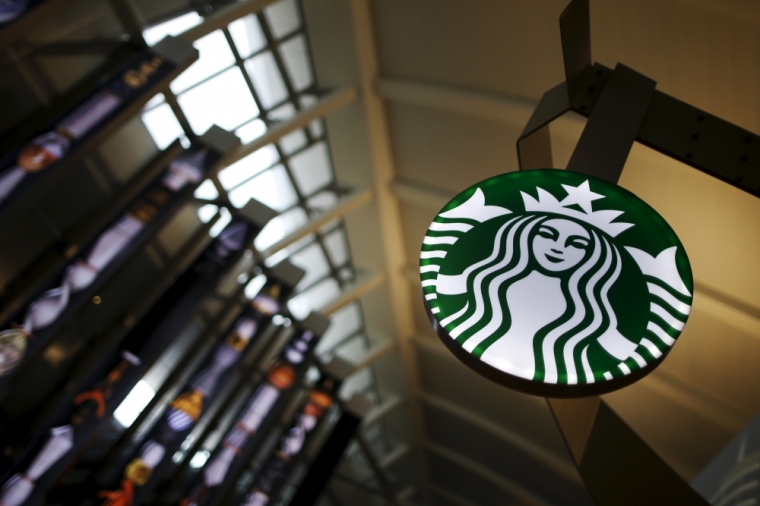 After a serious push from anti-pornography groups, coffeehouse chain Starbucks and fast food giant McDonald's have agreed to block porn from their Wi-Fi networks.
Enough Is Enough, a national bi-partisan nonprofit organization that has led the fight to make the internet safer for children and families since 1994, revealed in a statement last Wednesday that McDonald's began implementing a new filtered Wi-Fi policy in its corporate-owned restaurants throughout the U.S. earlier this year. The company also made the filtering service available to their franchisees.
"Parents can have peace of mind that, when they or their children go to McDonald's, they will have a safer and more friendly Wi-Fi experience, filtered from pornography, from child porn and from potential sexual exploitation and predation," EIE President Donna Hughes said. "McDonald's deserves widespread praise for this act of corporate responsibility and commitment to children and family safety."
McDonald's told CNN Money that while customers did not complain about the company's open Wi-Fi network, the lobby from EIE and other groups presented an opportunity to improve the experience of families visiting the chain.
"McDonald's is committed to providing a safe environment for our customers," the company stated. "We had not heard from our customers that this was an issue, but we saw an opportunity that is consistent with our goal of providing an enjoyable experience for families."
Since McDonald's move to filter the chain's Wi-Fi network, EIE and the National Center on Sexual Exploitation appealed to Starbucks to follow McDonald's lead and Starbucks told CNN Money on Friday that it will begin filtering the Wi-Fi at their company-owned stores in the U.S. and around the world as well.
"Once we determine that our customers can access our free Wi-Fi in a way that also doesn't involuntarily block unintended content, we will implement this in our stores," a Starbucks spokesperson said. "In the meantime, we reserve the right to stop any behavior that interferes with our customer experience, including what is accessed on our free Wi-Fi."
The release from EIE noted that both Starbucks and McDonald's were already voluntarily filtering pornography on their public Wi-Fi networks in the U.K. prior to making the move in the U.S.
Others companies such as Chick-fil-A and Panera Bread also have a filter policy with blocks porn from their Wi-Fi networks.
"Internet safety is now the fourth top-ranked health issue for U.S. children with peer-reviewed research confirming internet pornography as a public health crisis. There are many studies on the deleterious effects of internet pornography on the developing brains of children and teens and the fueling role of porn on child sexual exploitation. Parents need to know which family restaurants are safe from online threats. Other companies would be wise to follow McDonald's lead," Hughes added.
The anti-porn groups says Wi-Fi filters are now sophisticated enough to allow people to watch mature but non-pornographic content, like HBO's "Game of Thrones."
They warned that people were turning more and more to mobile devices to watch porn and worried that children could come across explicit content while using the Wi-Fi of these companies either by accident or because they are trying to get around filters their parents put on their home networks.
The "National Porn Free Wi-Fi" campaign was launched in the fall of 2014 by EIE, with nearly 50,000 petitions and 75 partner organizations encouraging McDonald's and Starbucks to lead Corporate America in filtering Wi-Fi.