Steve Austin, former Alabama pastor who shared mental health struggles, found dead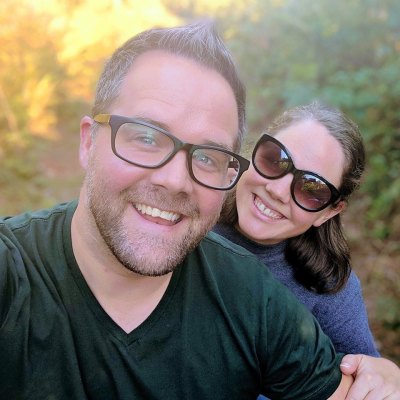 A 38-year-old former Alabama pastor, Glenn Stephen "Steve" Austin, who spoke publicly about his mental health challenges and once tried to end his life in a hotel room with his Bible in his lap, was found dead in a vehicle in Hoover this week.
Police said Austin, who was an author, podcaster and life coach, had been reported missing from his home in Alabaster since last Saturday and he was found dead Monday in a vehicle in the parking lot of a business, AL.com reported.
Police also said they are investigating his death as a suicide.
The former youth pastor had recently announced that he was going to start a program, which he called "Jesus Coaching," to help people "deconstruct your faith and uncover your true self in a safe, confidential, supportive environment," according to Religion News Service.
In his 2016 book, From Pastor to a Psych Ward: Recovery from a Suicide Attempt is Possible, the married father of two recounted surviving sexual abuse as a preschooler, his favorite aunt's suicide, battling mental illness, and struggling with a porn addiction before he eventually lost his ministry job over "unethical" contact with youth under his care.
It was at that point he felt life wasn't worth living and decided to end his life in a hotel room by overdosing on prescription drugs and over-the-counter medication.
"At 29 years old, my life had reached a point where I felt there was no hope, so I tried to die in a hotel room, with a Bible in my lap, as I feverishly wrote my suicide notes. I prayed I would never wake up. That was seven years ago this month," he wrote in an op-ed published by USA Today in September 2019.
"When the police and paramedics opened the door, they pushed through the lounger, the kitchen and coffee tables, and found my body there, in the hotel room. I was lying on my back, covered in vomit. There was vomit on the bed, on the floor, and it had projected up the wall behind me and covered a massive picture that hung behind the bed. Those who found me thought it was a murder scene," he wrote.
"Apparently the pink Benadryl pills, along with the tens of thousands of other milligrams of prescriptions and over-the-counter medications I took, made it look like blood. They thought I was dead and I should have been. I wanted to be. I had been unconscious nearly twelve hours," he said.
In a 2019 interview, he had shared that he "survived childhood sexual abuse, plus years of toxic theology, but the effects rippled through my life for the next twenty-five years. This isn't your typical Christian story."
"I wrote From Pastor to a Psych Ward to chronicle the years leading up to the suicide attempt, and to give people the practical steps I took in the first year of recovery after nearly dying. There was no "magic Jesus pill" that suddenly made life better," Austin said in that interview.
"Recovery from a suicide attempt is a living hell, but it is possible. Faith was a part of my journey, but so was medication, a powerful support system, and grueling hours in therapy. This book is for anyone who has nearly died by suicide and is left wondering 'what's next.' It's also a great resource for people who care about someone with a mental illness."
Speaking to RNS, Holly Oxhandler, an associate dean at the Diana Garland School of Social Work at Baylor University who had known the former pastor well, recalled that Austin's life was filled with light.
He spent his life helping others, she said, adding that it was his desire for his fellow Christians to realize that mental illness did not mean that they didn't have enough faith.