'Stranger Things 2' Has More Cursing and Sexual Content; VidAngel Offers Families Safe Filtering Version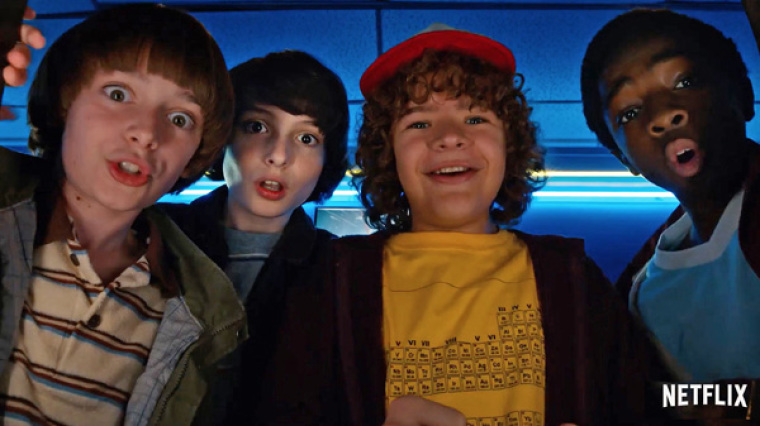 VidAngel says their new filtering data reveals Netflix's new season "Stranger Things" has ramped up the mature content for its second installment.
"43% more sexual content, 43% more alcohol and drug use, 40% more objectionable language, 28% more violence and gore, and five uses of the F-word in Season 2, vs zero in Season 1," VidAngel said in a statement shared with The Christian Post.
VidAngel is an entertainment platform that wishes to empower their users to filter out language, nudity, violence, and other mature content from movies and TV series that are popular today. By using modern streaming platforms such as iOS, Android, and ROKU, families are able to stream and filter entertainment on Netflix, Amazon Prime, and HBO through the VidAngel services.
The streaming app also launched VidAngel Studios which offers original content. Their series "Dry Bar Comedy" has been rated the most viewed and most popular among users on their platform.
"Stranger Things 2" released on Oct. 27 and is the second season of the Netflix original, which is now also available on VidAngel.
According to the synopsis, "Stranger Things 2" is set in Hawkins, Indiana, in the fall of 1984. "The story continues as supernatural forces once again begin to affect the town. While the season services the first season's core cast and characters first and foremost, several new characters are introduced: tomboy Max and her older step-brother Billy, a woman named Kali connected to Hawkins Lab, RadioShack manager Bob Newby, Department of Energy agent Dr. Owens and disgraced journalist-turned-conspiracy theorist Murray Bauman."
According to The Parents Television Council, "children have easy access to adult content, in part, because the parental controls are lax or non-existent."
"A landmark Parents Television Council study revealed that the popular streaming services contain heavy amounts of content that are not safe for kids and lack adequate parental controls, concluding that providers should more closely partner with VidAngel. This data demonstrates one reason why so many families are using VidAngel to filter their Netflix account," Neal Harmon, VidAngel CEO said in the statement.
"VidAngel users are absolutely watching Stranger Things, Season 2, and are filtering out the elements they don't want their kids to see or hear. Without these filters, many parents would choose not to watch, so VidAngel's technology is a win for parents, a win for kids, and a win—in this specific case—for Netflix, who now has more people viewing its content."
VidAngel was temporarily shut down last year after Disney and other Hollywood companies sued for copyright violations. Despite this, VidAngel launched a new presumably "challenge-proof" service this year that allows subscribers to stream filtered content through Netflix, HBO, and Amazon.
CP attended their "Investors Event" in June held at the Dry Bar in Provo, Utah, where the company's CEO, Harmon, made the big announcement before a Facebook Live audience of 50,000 and a room full of fans.
Harmon called the cutting edge collaborative filtering system "The New VidAngel."
It was then that VidAngel first revealed that it now connects to these major streaming accounts and allows their customers to filter the content they are already paying for. When new episodes come out on those platforms, VidAngel will provide a filtered version of it within just 24 hours of the release as they did with "Stranger Things 2."
According to VidAngel, Hollywood is saturated with nudity, violence, and profanity, making it impossible for children to view films without being exposed to content that is not fitting for them.
The streaming company maintains that they "do not believe in censorship." Instead, their goal is to simply provide families the opportunity to filter the content Hollywood provides and make it suitable for their family.
As a way to cater to the faith-based community, it also provides the option to filter scenes in a film that use the Lord's name in vain, along with the option to filter out adult content.
The filtering system is accessible on any major device for $7.99 a month with the first month free. For more information or to sign up for the innovative service, visit VidAngel.com.