Stressed Out Dads Impede Children's Learning Habits, Research Shows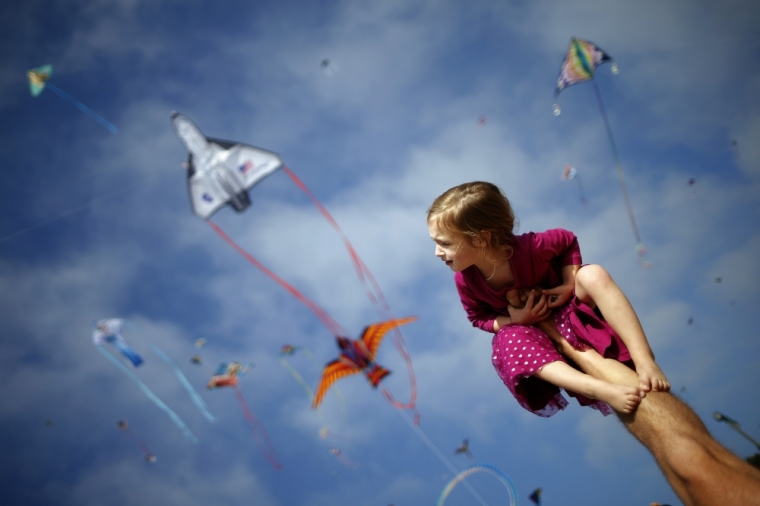 Stressed-out fathers slow their children's learning and cognitive abilities, according to new research.
The peer-reviewed research was published in Infant and Child Development and Early Childhood Research Quarterly.
In a survey of over 730 families, Tamesha Harewood, a postdoctoral researcher from Michigan State University, and her colleagues found that when fathers had high levels of "parenting stress," their sons tended to have poorer language skills at age 3. When Dad is stressed both boys and girls typically score lower on cognition tests — referring to abilities like learning, reasoning, and paying attention.
Harewood's research particularly focused on lower-income families and measured stress levels with standard questionnaires asking parents whether or not they agreed with statements like, "I feel trapped by my responsibilities as a parent," or "Sometimes I feel my child doesn't like me."
Studies of this nature have only more recently begun to explore the unique role of fathers as their influence on a child's development is not the same as moms. Dads who are actively contributing as parents affect preschoolers' language skills and emotional development — as well as older kids' risks of depression and behavior issues.
"Times have changed," notes Harewood, "more fathers are staying at home with their kids, or becoming more involved in parenting," a move father advocates praise.
The Christian Post reached out to the National Fatherhood Initiative for their comments on this study, particularly on the fact that its lead researcher highlights the increasing numbers of dads staying at home.
"We applaud fathers for being involved in their children's lives whether they are in the workplace or staying at home. It's a win-win for both fathers and children," said NFI Vice President for Marketing Melissa Steward in an email statement.
The study "supports a wealth of research showing that fathers play an important role in their children's cognitive and behavioral development," Dr. Michael Yogman, who chairs the American Academy of Pediatrics' Committee on Psychosocial Aspects of Child and Family Health, told Health Day.
Although the research never establishes an absolute cause-and-effect link between parent stress and child development, when fathers are stressed or depressed, Harewood urges them take care of themselves because their well-being matters to their kids.
"Fathers shouldn't feel like they're 'less manly' because they need help," she said.
Yogman concurred, adding "the first few years of raising a child can be particularly challenging.
"If you need help dealing with stress or depression, don't suffer in silence," Yogman advised.