Study: Facebook 'Like' of Thunderstorms, The Colbert Report, Curly Fries Linked to High Intelligence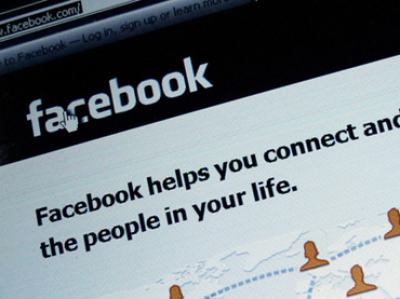 A new study reveals religious and political views, sexual orientation, personality traits, intelligence, age, and even gender can be predicted from users' choice of what to hit "like" on Facebook.
The study performed by researchers at Nottingham University and Cambridge University used 58,000 volunteers who provided their Facebook "Likes," demographic information and their psychometric testing results, which is designed to highlight personality traits. The research was published in a journal by Proceedings of the National Academy of Sciences of the United States of America (PNAS) on March 11.
According to researchers David Stillwell and Michal Kosinski, the best predictors of high intelligence include liking "Thunderstorms," "The Colbert Report," "Science," and "Curly Fries," whereas low intelligence was indicated by "Sephora," "I Love Being A Mom," "Harley Davidson," and "Lady Antebellum."
The Facebook likes were fed into algorithms developed by researchers and matched with the information from the personality tests provided by the users. The algorithms proved Christians and Muslims were correctly classified in 82 percent of cases, and similar results were achieved for Democrats and Republicans (85 percent). It also accurately distinguished African Americans from Caucasian Americans with 95 percent accuracy.
The study is based on Facebook "Likes," a mechanism used by Facebook users to express their positive association with content online, such as photos, friends' status updates, Facebook pages of products, public figures, or popular Web sites. Likes are a generic class of digital records, like Web search queries and Web browsing histories. Looking at "Likes" in relation to movies provide similar information to observing records of movies watched online, and actors searched for using a Web search engine, or subscriptions to related Twitter or YouTube channels. Facebook "Likes" are publicly available by default as opposed to other sources of information.
"We show that a wide variety of people's personal attributes, ranging from sexual orientation to intelligence, can be automatically and accurately inferred using their Facebook 'Likes'," the researchers said.
Marketing firms looking to take advantage of financial gain in a social media crazed market may be happy about this study. However, researchers warned that the digital profiles being created may also threaten privacy.
Nick Pickles, director of privacy campaign group Big Brother Watch, said in a report to BBC, "This research should ring alarm bells for anyone who thinks that privacy settings are the solution to protecting information online. We need to fundamentally re-think how much data we are voluntarily sharing."
Negative implications have been cited throughout the industry because the data can easily be gathered for a large number of people without obtaining individual consent and without the user ever noticing. With the increase in the amount of digital traces people leave behind, it is continually becoming difficult for individuals to control which of their attributes are being revealed.