Report: Charitable States More Religious, Voted for Romney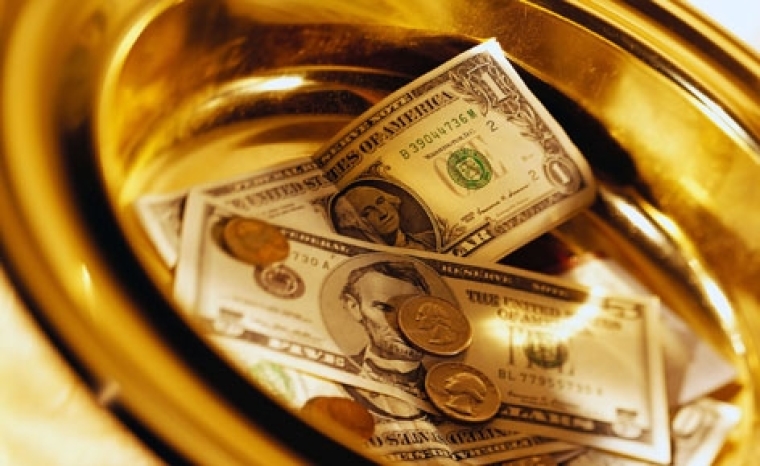 States with higher rates of charitable giving went for Republican presidential candidate Mitt Romney in 2012 and have higher rates of religious practice.
A report published by the Chronicle of Philanthropy found that the most and least charitable states in America fell in mostly different camps in the 2012 Presidential Election.
According to the Chronicle's data, the top seventeen most generous states went to Republican Mitt Romney in 2012 while the bottom seven states went to Democrat Barack Obama.
Cynthia Powell, spokeswoman for the Chronicle, directed The Christian Post to an article by Anu Narayanswamy about how the Chronicle gathered its data.
"The Chronicle's analysis is based on the tax returns filed by Americans who itemize their deductions, including their charitable gifts," wrote Narayanswamy.
"Because people who itemize typically are the biggest donors, The Chronicle's data cover about 80 percent of the donations individuals made to charity in 2012, according to Giving USA data."
The focus was on giving done from 2006 to 2012, with the latter year being the most recent year that IRS data was available, noted Narayanswamy.
"The data were aggregated by income ranges across ZIP codes and counties for 2006 and 2012 (the most recent year available) to show giving patterns across the country," wrote Narayanswamy.
"The income figures cited are adjusted gross income (AGI). A taxpayer's AGI is calculated by deducting certain expenses, including retirement-plan contributions. Our rankings for states and metropolitan areas are based on the ratio 
of contributions to adjusted gross income."
The most charitable state was Utah, with a giving rate averaging 6.56 percent. Following Utah, in order of two through ten, were Mississippi (4.99 percent), Alabama (4.81 percent), Tennessee (4.45), Georgia (4.2), South Carolina (4.13), Idaho (4.09), Oklahoma (3.94), Arkansas (3.91), and North Carolina (3.63).
The highest ranked state to go for President Obama in 2012 was Florida at number 18, with a giving rate of 3.22 percent. The lowest ranked state to go for Romney was North Dakota, ranked at number 44 with a giving rate of 2.37 percent.
Another finding of the report was that religious practice was a factor in giving. In an interview with the International Business Times, Chronicle editor Stacy Palmer cited churchgoers as a factor in the rates of giving noted in the IRS data.
"We've been looking at this over many different years, and we know that religion matters a lot," said Palmer to IBT on Monday.
Palmer also told IBT that while the report tracks rates of giving, it does not address where specifically the donations are going.
"Not to be too simplistic about it, but if you believe that government should take care of basic social services, then you're going to go that way," said Palmer.
"If you think charities should take care of things, and not government, then you're probably going to give more generously to charity."
The Christian Post previously reported on similar results found in 2012 and 2013.