'Substantial win': Conservative Christians react to Supreme Court foster care ruling
Ethics & Religious Liberty Commission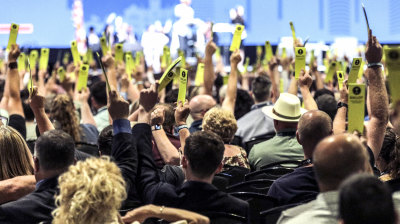 The Southern Baptist Convention's Ethics & Religious Liberty Commission, the public policy arm of the nation's largest Protestant denomination, assured that the Supreme Court's decision "prohibits no one from serving children."
Acting ERLC President Daniel Patterson said that the ruling "simply ends state discrimination against religious groups."
"We must all remember what matters most is caring for children," Patterson explained. "If the government boxes out religious organizations and prohibits them from providing foster care and adoption services, the net effect is a massive shortage of available homes. Children in need should not be collateral damage in a culture war."
ERLC Policy Director Chelsea Patterson Sobolik stated that "we need a foster care system that welcomes all who are qualified to serve all who are in need."
"The Supreme Court is not preventing anyone from serving, rather it rightly found that Philadelphia's exclusion of Catholic Social Services because of their theological convictions was wrong," she said.
"The state should not punish providers and families for their faith and doing so is not only unconstitutional but also undermines the very purpose of child-welfare work — to place children in safe, permanent, and loving homes. Christians and the institutions formed from our churches are critical to the foundation of foster care in this country. Children are best served when we all work together."