Success of 'I Can Only Imagine' made way for Gospel to be heard in China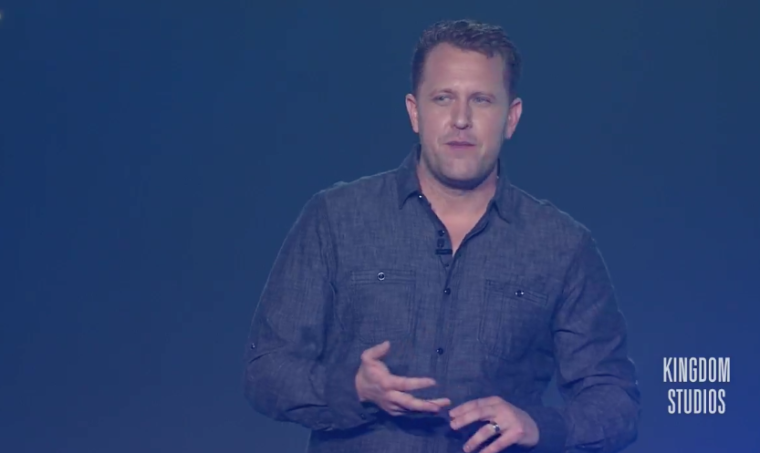 The filmmaker behind the blockbuster hit "I Can Only Imagine" said the success of the film in the United States made it possible for the film to be a witnessing tool in other countries, including China.
Last year, the film "I Can Only Imagine" brought in $17.1 million domestically during its opening weekend, and over $83 million in total, superseding expectations. Its popularity made it go "on global autopilot," Jon Erwin explained at the NRB convention in March.
He shared that when a film in America does well, it automatically gets dubbed in multiple languages to be distributed in several countries.
"So all these countries around the world begin to pay you for the right to translate and distribute your movie. So it's the Gospel on for-profit autopilot," he testified about what happened with "I Can only imagine."
One of the countries that had the opportunity to see and hear the Gospel because of the movie, based on the life of MercyMe frontman Bart Millard, was China. Erwin celebrated that China, which knowingly has an atheistic government, actually funded the translation of the faith-based film which was shared to its people amid increasing persecution against Christians.
China's large-scale crackdown has been focused mainly on arresting those practicing their religious beliefs, human rights activists, as well as underground and nonsanctioned house churches. Last month, the government shut down Beijing's Shouwang Church, according to the Chinese persecution watchdog organization China Aid.
"I find it very interesting that in the same year that China actually restricted, a lot of its regulations around Christianity, they paid for 'I Can Only Imagine,'" Erwin said. "They paid for the right to translate it and distribute it to their people. It's playing there right now on your behalf. That's happened in over 100 countries around the world with our films."
The "Moms' Night Out" creator encouraged those in attendance to continue supporting faith films because it provides another opportunity to spread the Gospel in restricted areas through the medium of cinema.
"What happens is when you watch a movie in America and you buy your ticket and that movie becomes a hit, you're pretty much guaranteed that 10 people around the world are going to see it on your behalf because of these incredible things called output deals," Erwin explained.
"And in fact, there's a lot of places around the world where you can do more in a movie theater than you can do openly on the streets. It's incredible how far the message gets."
China is listed as the 27th worst nation in the world when it comes to Christian persecution, according to Open Doors USA's World Watch List. In March, U.S. Ambassador-at-Large for International Religious Freedom Sam Brownback said he believes the Chinese government "is at war with faith."
Testimonies of the Gospel spreading through the movie have come in from all over the world. One woman in Australia testified that a man who sat behind her wanted to hear the message of Jesus right after watching the movie. "What happened to Dennis Quaid (in the movie) I need to happen to me and I need someone to explain it to me," the man said.
"If you can tell the right story in the right way, it really does have the power to change people's lives," Erwin said.