'Sunday Best' Host Kirk Franklin, Judge Kierra Sheard Say New All-Star Season Is About Second Chances (Interview)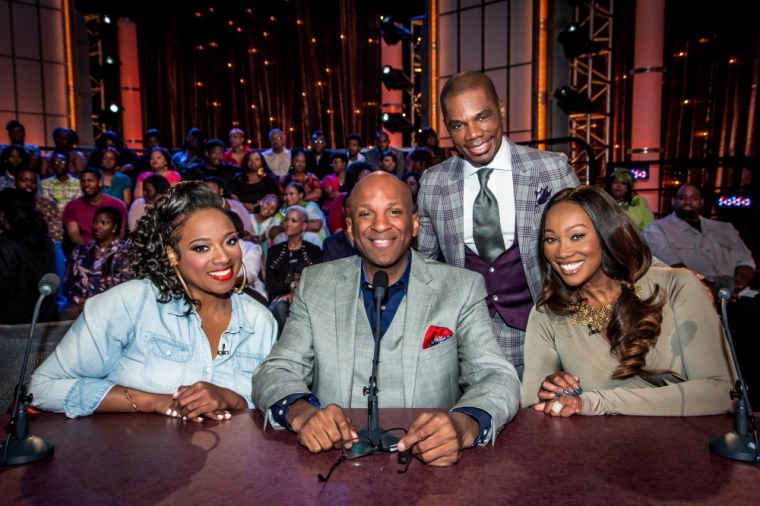 "Sunday Best" is premiering its eighth season with a new format that the show's executive producer and host, Kirk Franklin, says is giving people a second chance to accomplish their dreams.
Singers who previously appeared on the BET gospel music competition "Sunday Best" are getting a chance to come back for another season. Instead of witnessing an audition process, fans of the show voted for the songsters they wanted to see return for an opportunity to sing their way to a record deal on the televised gospel music competition.
"It's all about giving people second chances," said Franklin, the 45-year-old veteran host and executive producer of 'Sunday Best' to The Christian Post. "We just thought it would be really cool this season for people to have another opportunity to get close to their dreams. How many people don't get that opportunity? It turned out to be an incredible idea that the people really gravitated to."
While Franklin is returning to executive produce and host the show, singer Kim Burrell will mentor the talent, while gospel stars Donnie McClurkin, Yolanda Adams and Kierra Sheard jusge the contestants.
Sheard, a 28-year-old gospel music singer who's returning for a second season, told CP that she could identify with the contestants who are grateful for a second opportunity to appear on "Sunday Best."
"First of all, coming back was like me making the cut. It was almost like the first time doing 'Sunday Best' was an audition," Sheard explained. "I was just seeing if it would work. At the same time it meant so much to me because it was a dream come true."
People are accustomed to seeing Sheard as a singer, but serving as a judge on the show, she said, is giving her an opportunity to show the world her Christ character.
"When you're able to critique people and correct people in a loving way, that's when you can show people and welcome more people in with love. I think that's really what this new age church is looking for," Sheard told CP. "It meant more to me than just getting on there and getting [social media] followers. All of that was a blessing, but it challenged me to just display to the world the love of Christ while helping someone who is on the same journey that I've been on."
Contestants who are returning to the show are bringing a new energy into their performances the second time around, according to Franklin, who insisted the new "Sunday Best" format will be even more entertaining for fans.
"When anybody gets a second chance the intensity is always high and their energy, intensity and 'A game' is on a whole other level," Franklin said. "I think you'll be able to experience that this season. You'll feel the energy of people coming back for the second time which makes for a great show."
Although Sheard has signed on to serve as a judge, she's also a fan of many of the singers who are returning for their second chance at stardom. Before being named an official "Sunday Best" judge, Sheard was a fan of the show and now calls herself blessed to be a part of the singers' journeys.
"It was unreal to me because I was sitting watching 'Sunday Best' and I never would have thought I would be a judge on this show. To see people I was watching before come back to compete against each other and how they've grown was inspiring to me, "Sheard told CP. "It kind of challenged me to get on my A game."
This season's winner will get the opportunity to win a record contract with Franklin's Fo Yo Soul label, along with a cash prize and chance at redemption to be crowned winner of "Sunday Best."
With nothing but talented singers gracing the stage this season, Sheard said she faced challenges as one of the judge.
"The hard part is we were letting go of people that could really sing because it was an all-star season. We weren't letting go of the ones people laughed at in the beginning," she said. "We were letting go of contestants that were close to winning. So that was really hard."
Franklin added that the show is not only a blessing for the people involved in the televised music competition, but also the viewers who tune in at home each week.
"We get a lot of people who say things like 'Sunday Best' is their church. For a lot of people, this is their chance to stay connected to the type of experience that makes them feel connected to the church," Franklin explained. "So for them, it's not just a show, or just the entertainment factor. That's why it keeps coming back for a very large audience, because it's their type of Sunday morning service."
The top 10 all-star finalists will be announced on-air during the two hour "Sunday Best All Stars" premiere on BET at 8 p.m. ET on Sunday, July 19.