'Super Bowl Babies Choir' Gives Hilarious Performance Ahead of Big Game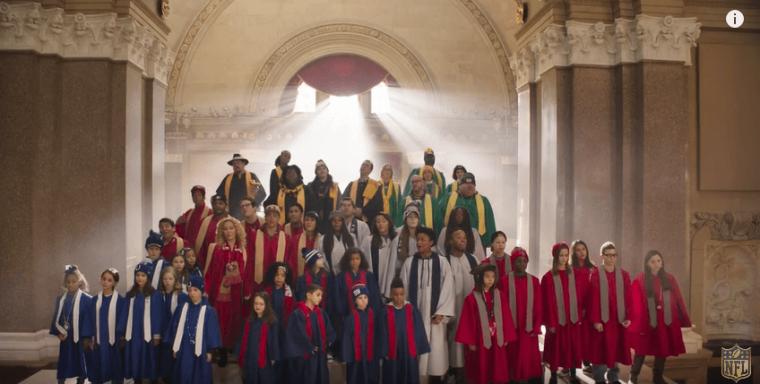 In what must be one of the cleverest semi-subtle sex jokes of the modern era, the National Football League has given the world a musical commercial about one way people celebrate winning the Super Bowl.
Apparently, according to research cities that win the Super Bowl always get an increase in births approximately nine months after the big game. Hmmm … I wonder why.
Less than a week away from Super Bowl L (or as some insist on calling it, Super Bowl 50), the NFL brought together multiple choirs of people born about nine months after the Super Bowl.
Choirs members included adults born in Green Bay nine months after the Packers won in 1967 to toddlers born in Seattle nine months after the Seahawks won in 2014.
The music used for the musical homage to this interesting little trend was borrowed from Seal's famous '90s love ballad "Kiss From a Rose."
And Seal must have been okay with the parody, because the famed singer makes an appearance in the NFL ad, lending his voice to the song.
Uploaded to YouTube by the NFL on Monday, the video has already gotten 344,000+ views and 2,400+ likes. It also got about 280 dislikes, presumably from those whose city's didn't win that year.