Supreme Court Sides With Christian College in Birth Control Battle
The United States Supreme Court ruled Thursday that a Christian college in Illinois is not required to cover emergency contraceptives it believes lead to the early termination of a pregnancy.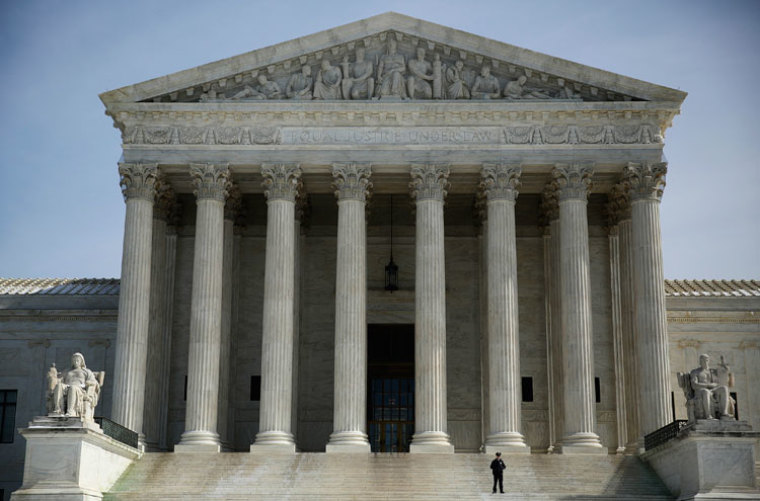 The 6-3 split vote, released late Thursday, gives Wheaton College temporary relief from the HHS' birth control mandate (while its case is pending), which it said violates the institution's religious beliefs.
During this time, the college cannot be fined by the IRS for opting to not cover emergency contraceptives, such as Plan B and Ella One, which can be taken up to 72 hours and five days after unprotected sex, respectively.
While the HHS' contraceptive mandate gives Wheaton College the option to not provide direct coverage for birth control by completing an EBSA Form 700 that would enable a third party to cover birth control, the college has argued that submitting the form would still make it complicit in providing these products, for which it has religious objections.
Thus, Wheaton College has declined to use the form because it forces a third party to provide services that it opposes, on religious grounds, which it believes is a violation of the Religious Freedom Restoration Act of 1993 that was signed into law by Democratic President Bill Clinton.
Justice Sonia Sotomayor wrote the 16-page dissenting opinion for the three female justices on the Court who sided against the Christian college's request for temporary relief under the claim that the HHS mandate violates RFRA.
"Rather than availing itself of this simple accommodation, Wheaton filed suit, asserting that completing the form and submitting it to its third-party administrator would make it complicit in the provision of contraceptive coverage, in violation of its religious beliefs," Sotomayor wrote in her dissent.
She continued, "On that basis, it sought a preliminary injunction, claiming that the law and regulations at issue violate RFRA, which provides that the government may not 'substantially burden a person's exercise of religion' unless the application of that burden 'is the least restrictive means of furthering [a] compelling governmental interest.'"
"Wheaton is 'religiously opposed to emergency contraceptives because they may act by killing a human embryo,'" Sotomayor added. "And it 'believes that authorizing its [third-party administrator] to provide these drugs in [its] place makes it complicit in grave moral evil.'"
Sotomayor further asserts that despite its religious convictions, Wheaton College is wrong.
"Wheaton is mistaken — not as a matter of religious faith, in which it is undoubtedly sincere, but as a matter of law: Not every sincerely felt 'burden' is a 'substantial' one, and it is for courts, not litigants, to identify which are," she said.
"Let me be absolutely clear: I do not doubt that Wheaton genuinely believes that signing the self-certification form is contrary to its religious beliefs. But thinking one's religious beliefs are substantially burdened — no matter how sincere or genuine that belief may be — does not make it so."
In a statement shared with The Christian Post, Mark Rienzi, senior counsel for the Becket Fund, which represents Wheaton College, said the Court's 6-3 decision "rightly recognized that Wheaton's religious community should be allowed to practice its faith free from crushing government fines."
Philip Ryken, president of Wheaton College, also hailed the Court's temporary injunction a success.
"On the eve of Independence Day, we are grateful to God that the Supreme Court has made a wise decision in protecting our religious liberty — at least until we have an opportunity to make our full case in court. We continue to believe that a college community that affirms the sanctity of human life from conception to the grave should not be coerced by the government into facilitating the provision of abortion-inducing drugs," Ryken said.
Earlier this week, Eternal Word Television Network was also granted relief from having to pay fines for refusing to comply with the HHS mandate to provide various forms of birth control pills.
In addition to EWTN, five other groups based in Wyoming were given emergency relief. These include: the Catholic Diocese of Cheyenne, Catholic Charities of Wyoming, St. Joseph's Children's Home, St. Anthony Tri-Parish Catholic School and Wyoming Catholic College.