Susanna Wesley, Joan of Arc, Rosa Parks and Other Ordinary-Extraordinary Women God Used to Change the World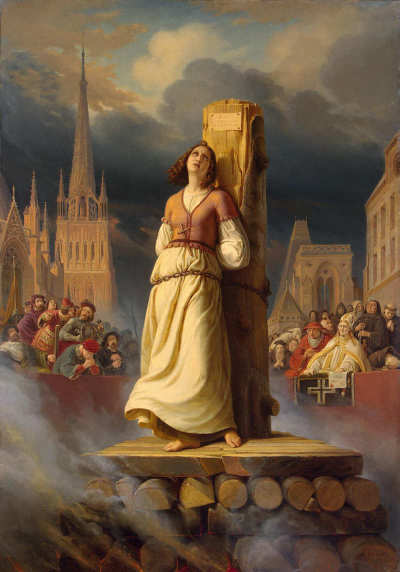 Metaxas went on to draw a parallel between Joan's experience and that of Christ's on the Mount of Transfiguration. The biblical account (in Matthew 17) tells of Jesus being seen by some of his disciples talking with two figures described as Moses and Elijah, who died thousands of years prior to Christ's own birth.
By all accounts, Christ was talking with dead people, although the Christian faith asserts that there is eternal life, or life after death.
"When you look at Joan d'Arc and you look at all the other details, it argues that there's something there that was of God because there's so much about her that is focused on Jesus. It doesn't seem that this is a demonic deception. But again, I would say to people, keep an open mind, on both sides. Look at it critically," said Metaxas, who is also author of the popular book Miracles: What They Are, Why They Happen, and How They Can Change Your Life.
In addition to Joan of Arc and Susanna Wesley, there is the profoundly instrumental act of Rosa Parks, who died in 2005.
Parks refusal to give up her seat to a white passenger on a segregated bus might be viewed as a "simple act" by some, but her polite and resolute refusal to budge was the fuel for the 381-day long Montgomery Bus Boycott and, as Metaxas notes, "catapulted Martin Luther King Jr. to fame." Parks' stand was also the catalyst for the modern Civil Rights Movement.
Parks was a loyal member of the African Methodist Episcopal Church and credited her grandparents with getting her accustomed to daily devotions that included Bible reading and prayer. A young Rosa also learned early on that the Christian principles her family held dear did not always play out well in her everyday life.
Among some of the gems Metaxas recounts of Parks' life was her fated encounter with bus driver James E. Blake. Many might recall that it was Parks' stand against Blake's demand in 1955 that thrust her into the spotlight of the Civil Rights Movement.
However, the pair had a similar encounter 12 years prior, when "Blake forced (Parks) off his bus because she had refused to obey his demand that she pay the fare at the front door and then get off the bus and reenter through the back door." Parks relented after observing that Blake "looked like he was ready to hit me." The encounter was so off-putting, that Parks vowed never to again board any bus driven by Blake. As history would have it, her resolution was made in vain.
Claudette Colvin, a pregnant and unwed 15 year old, was actually the first person arrested for not giving up her seat to a white bus rider in Montgomery under Alabama's segregation laws. According to the local NAACP chapter, Colvin just did not fit the kind of image activists felt they needed to project in order to win their federal lawsuit challenging the bus segregation law. But it was the testimonies of Colvin and four other women that eventually led to the law being affirmed as unconstitutional by the U.S. Supreme Court.