Susanna Wesley, Joan of Arc, Rosa Parks and Other Ordinary-Extraordinary Women God Used to Change the World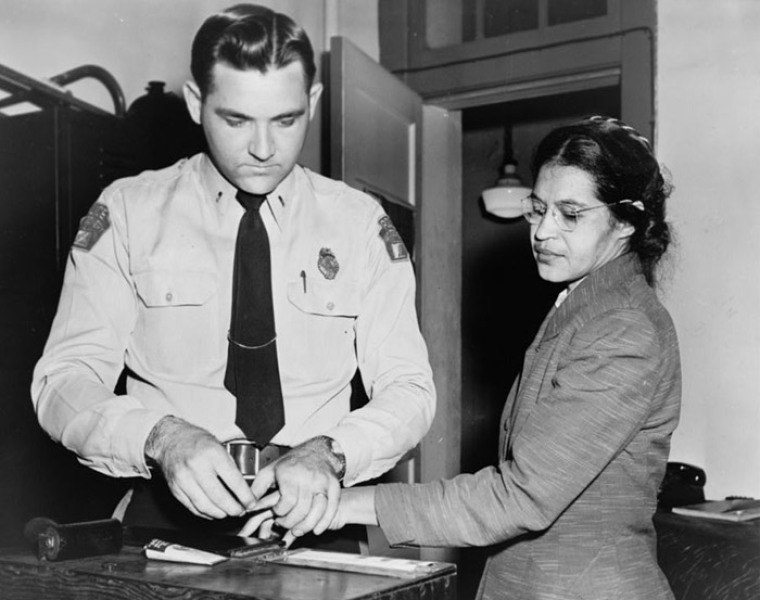 Metaxas recounts that when Parks, 42, showed up about nine months after Colvin's own arrest at the courthouse to stand trial for refusing to obey the bus driver, "a young girl shouted joyfully, 'Oh, she's so sweet. They've messed with wrong one now,'" apparently confirming that Parks' demure personality was the exact face the NAACP legal team needed for its cause.
"She seemed tailor-made for the role. She was a churchgoing woman, decidedly dignified and decent," Metaxas writes. "Nobody could say she had done anything to deserve such wretched treatment — except to be born of black parents."
Parks' engagement in activism did not start or end with the Montgomery Bus Boycott. In fact, she was involved in Black Power protests in the 1970s, took a stand against South Africa's apartheid system, and participated in the 1995 Million Man March. Parks, the first woman and second black American to be laid in honor in the Capitol rotunda, recounted in her biography Quiet Strength, "As a child I learned from the Bible to trust in God and not be afraid."
In addition to Joan of Arc, Wesley and Parks, Seven Women: And the Secret of Their Greatness also recounts the stories of Hannah More, Maria Skobtsova (Saint Maria of Paris), Corrie ten Boom, and Mother Teresa.
Metaxas' latest book compliments his popular Seven Men: And the Secret of Their Greatness, in which the author profiles George Washington, William Wilberforce, Eric Liddell, Dietrich Bonhoeffer, Jackie Robinson, John Paul II, and Charles Colson.
Metaxas also authored the best-selling book Bonhoeffer: Pastor, Martyr, Prophet, Spy. 
It might be fair to say he has a slight obsession with telling other people's stories.
"Well, it seems like that right? For me, I think we lack heroes in our culture and it's really harming us. Young people need to have heroes. We all need to have heroes, to say, 'What is the life of somebody who lived a great life and what does that say to me about my life?' I think that heroes automatically and dramatically inspire others, and if you don't hear those stories you won't be inspired," Metaxas told CP.
"I think we've lived in a time in our culture in the last 40 or so years where the heroic has been denigrated and we're not telling people the stories of these heroes very much. I think it's lacking and it has affected us as a culture. I think it's just very important for us to [do] that."
The seven women whose stories are featured in Metaxas' book were simple, ordinary women who God nonetheless used to do extraordinary things. Though gifted, perhaps by grace, these women were not superhuman. They persevered, gave of themselves and, compelled by their faith (the apparent "secret of their greatness"), lived by their convictions.
"I say this all the time," said Metaxas, "that God is always watching us and we need to understand that what you do today, how you treat another person, all these things, they count for eternity and you have no idea how that's going to affect someone. And you need to have faith that God calls us to do the right thing. He'll deal with the details. … You just need to know to be obedient and do what He calls you to do. Anything can happen."
Consider Susanna Wesley, he said, who "was just being a good mother, and she changed the world."
"This woman changed the world," Metaxas said. "She never knew she was changing the world, but that's what happened."
If your faith brings you to the right thing "and you do the best you can, you have no idea what the results could be," he added.