Sweet Couple Married 72 Years, and They're Hilarious! Hear Their Advice for Newlyweds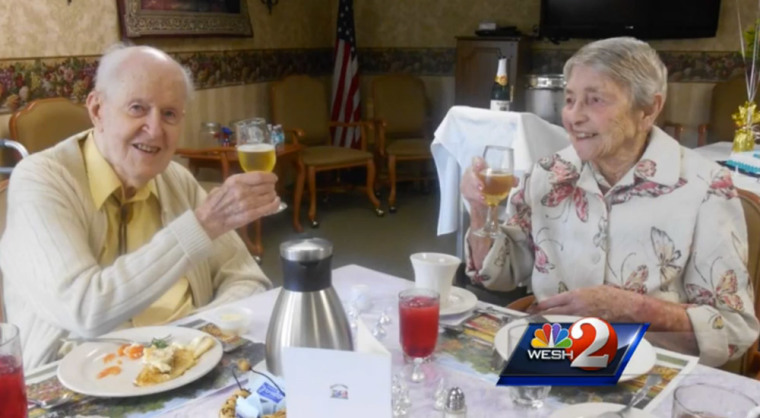 Francis and Doris Vanderslice are celebrating 72 years of marriage, and when you hear them share about their decades together, it should be clear how they pulled it off.
In this WESH report about their wedded bliss, the Orange City, Fla. couple crack one joke after another as they tell their love story. Their affection for each other is obvious.
Also, they share advice to newlyweds, and it's gold.