Anti-Refugee Sentiment Is Punishing Victims Not Terrorists, Christian Aid Groups Say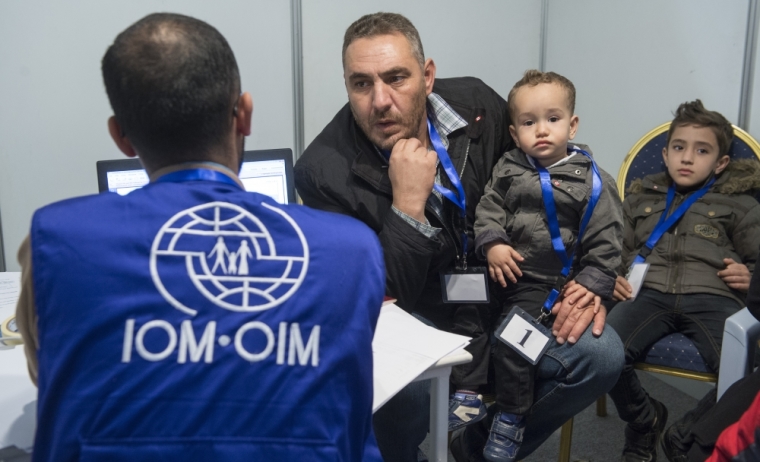 Christian ministries and aid groups helping Syrian refugees have said they are facing increased difficulties following the Paris terror attacks in November, with refugees being judged for crimes they didn't commit.
"One can sense that the refugees themselves are feeling judged and looked over as though they may be affiliated with ISIS and are dangerous. This makes them feel ashamed, when really they want to be connected but can't make that clear to the church members," a ministry director in Turkey, whose name wasn't shared, recently told Christian Aid Mission.
The director added the refugees are facing such skepticism even though none of the Paris attackers have so far been identified as Syrian citizens.
Joel Charny of Inter Action, an umbrella group for aid organizations, added in an interview with National Public Radio:
"The violence we saw in Paris is violence that people in Syria are fleeing. We're not helping terrorists. We're helping vulnerable people. It's the perpetrators of the violence in Syria that are driving people to flee. Let's not punish the victims.
Christian Aid Mission, which assists aid groups serving refugees across the Middle East, said that the Nov. 13 terror attacks in France, which killed 130 people, have made life harder for relief organizations.
Although Germany has registered close to 1 million asylum seekers in the past year, a number of countries in Eastern Europe have reportedly been closing their borders to the millions of refugees fleeing war and terrorism.
This has increased the strain on aid groups helping the over 4 millions refugees at camps in Turkey and other neighboring countries like Jordan and Lebanon, according to the ministry director in Turkey.
"Those countries in the middle of Europe have closed their doors to receive refugees, and the news is being spread around in the camps here," he said.
"So they are choosing to stay in Turkey. Also, now the opportunity to sail by boat to other countries is becoming more difficult for them, due to the agreement between the Turkish and European governments over the past few months, so those choosing to leave Turkey have slowed down considerably."
Christian Aid Mission noted that it assists five Christian ministries in Turkey, as well as 16 in the Middle East, that are reaching out to refugees who have lost everything.
"This is particularly the case with those who tried to enter Europe by boat. They may have left from Izmir [in western Turkey], but then returned to the north on the Black Sea, where we are serving them. They need tents, heating devices, and all the other needs for survival," the director added.
Other international relief groups, including World Relief and World Vision, have put together efforts calling on churches in America and around the world to come together and welcome the refugees, arguing that there shouldn't be a choice between showing compassion and ensuring safety.
"The ultimate question should not be whether you are Christian or Muslim, but whether or not you are vulnerable," Jenny Yang, vice president of advocacy and policy at World Relief, told The Christian Post earlier this week in an interview about the upcoming National Refugee Sunday church-wide event.
"We can be compassionate and we can be secure, there's a way to do both," Yang added.