Taliban Claims Responsibility for 14 Deaths, Including 1 American, in Latest Attack in Afghanistan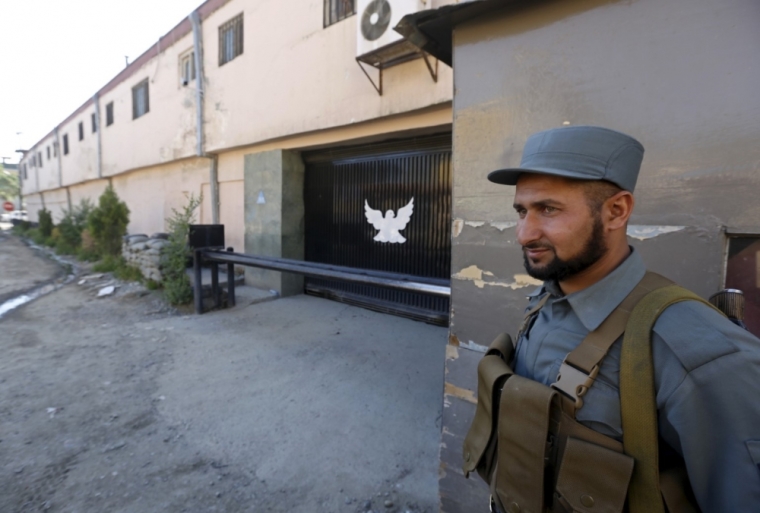 The Taliban on Thursday claimed responsibility for an attack in Kabul, Afghanistan, Wednesday that left 14 people dead, including one American.
The attack began when up to three members of the Taliban stormed a home in the Afghan capital of Kabul in an attempt to assassinate the ambassador from India.
Afghan National Security Forces who responded to the crisis rescued 54 people among an estimated 100 who were trapped inside a guesthouse.
"The attack was planned carefully to target the party in which foreigners were attending," the militants said, according to Agence France-Presse.
The attack stems from long-standing tension between the Taliban and Indian government. Last year the Indian consulate was attacked by four gunmen. The year before, a bombing at the Indian consulate near the border of Pakistan left six children and three adults dead.
Afghan President Ashraf Ghani's special envoy for good governance, Ahmad Zia Massoud, visited the site of the massacre in Kabul and tweeted a message from the president, stating that they both "offered condolences on loss of lives due to the Kabul attack. We are one when it comes to fighting terror. President @ashrafghani expressed sadness on the unfortunate demise of Indian citizens in the attack on Kabul."
U.S. Embassy spokeswoman Monica Cummings also shared condolences for the family of the victims with AFP.
"Our thoughts are with the families of the victims at this time," she said. "Out of respect for the families of those killed, we have no further information at this time."
The Taliban issued a dire warning in April threatening bloodshed and multiple attacks as they seek to regain power in Afghanistan. With a large number of U.S. and NATO troops leaving the country, it is now particularly vulnerable and prone to attacks such as the one that took place in Kabul.
"The occupying forces should realize that they are not safe from our attacks under any cover or in any location," Taliban spokesman Zabihullah Mujahid said in an emailed statement to the press.
"For the complete liberation of our beloved homeland from the yoke of foreign occupation and for the implementation of Islamic rule throughout the country, the Islamic Emirate is determined to prolong the ongoing jihad against the foreign invaders as well as their internal stooges," the Taliban said in April.