Taliban Raping Young Men, Threatening to Release Rape Tapes Unless They Carry Out Terror Acts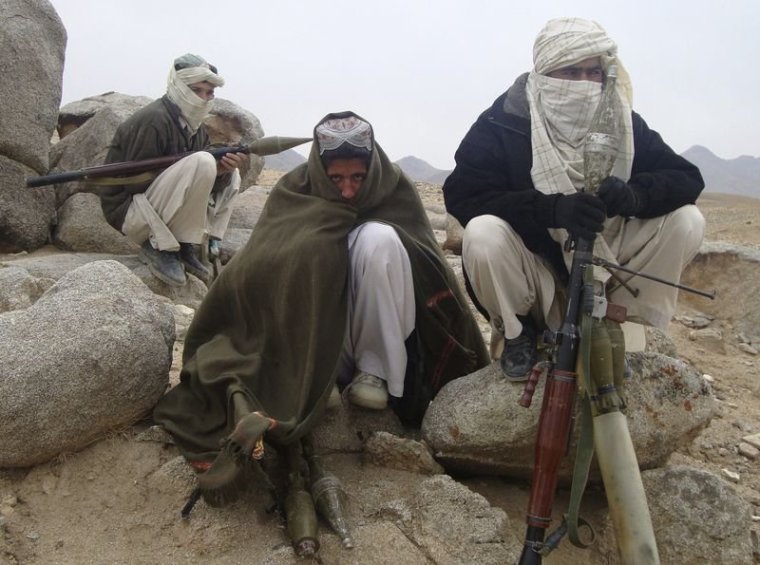 The Taliban in Afghanistan has been blackmailing young men into carrying out terror acts for the jihadist group by raping them and filming the assaults on camera, according to one fighter.
A young Taliban fighter by the name of Haibatullah captured at the National Directorate of Security facility in Kabul shared his story in an interview released by Fox News on Thursday, explaining how he was first exposed to radical Islamist ideology.
"He said that the Americans and foreigners do whatever they want to our country," Haibatullah said, describing how his friend tried to convince him. "And we must fight the foreigners."
The 18-year-old man decided to join a secret terror training camp at Quetta, where for two months he was shown how to use various guns and weapons, and was taught to recite Quran verses about how it was "mandatory to use jihad against foreigners" and "fight the infidels."
When Haibatullah was one day ordered to prepare himself as a suicide bomber, however, he refused, stating that he was not ready. He told Fox News that he was then told to perform sexual acts with a mullah, a jihadist leader, but he refused.
"Then one day after lunch, Haibatullah — just 17 at the time — claims that the mullah called him away. He woke up in a state of confusion and excruciating pain some time later, his legs covered in blood," the report noted.
"After that," Haibatullah explained, "he told me that he filmed the rape and if I didn't follow his orders and bomb myself, he would reveal the tape."
The young man stated that he was raped two more times after that, with the mullah calling his parents and telling them that their son is with the Taliban. Moreover, he believes others have also been drugged and raped, but have refused to make their stories public.
An NDS official confirmed that Haibatullah's story is not unique, and that the Taliban has been drugging and raping victims on camera in order to blackmail them into carrying out terror acts.
"Another high-ranking NDS official also pointed out that the mullahs generally separate the 'most vulnerable minds' for such atrocities, and that they also are witnessing an increase in detainees who have been intravenously administered large amounts of human growth hormone," Fox reported.
Haibatullah eventuality did carry out an attack on the German Consulate in the northern province of Mazar-e-Sharif last November, which left 20 civilians dead and more than 120 wounded, even though Taliban leadership had told the jihadists they would only be fighting other soldiers on that day.
The young man said that he regrets his actions, and knows that killing his own countrymen was a mistake.
"I am 100 percent regretful," he said.
The Afghan government has been fighting both against the Taliban and the larger Islamic State terror group. On Wednesday, Kabul suffered a massive bombing that led to at least 80 deaths, mostly civilians, though it is not yet clear who carried out the attack.
Though rivals in many ways, IS and the Taliban have used similar tactics when it comes to forcing people into jihad. IS has become known for its infamous "Cubs of the Caliphate" training camps for children, where kidnapped youths are forced to learn radical ideology and are trained to carry out shootings and beheadings.
IS is also known for using mass-scale rape and sexual slavery, with thousands of Yazidis and other minority women and girls subjected to "unimaginable" horrors, as revealed by survivors who have spoken out.