Tax Dollars Funding Creation of 'Humanized Mice' Using Aborted Human Baby Organs, Journals Show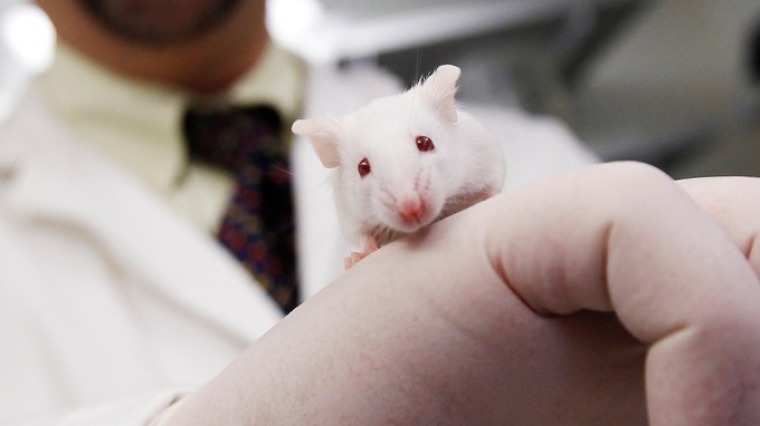 Federal taxpayer dollars have for years been funding the use of fetal organs from aborted babies in the creation "humanized mice" in experiments and projects backed by the National Institutes of Health.
Writing at CNSNews Wednesday, CNSNews editor-in-chief Terence Jeffrey documented how this has been occurring, and inquired whether or not a Republican Congress would continue funding it.
The NIH sponsored "The New Humanized Rodent Model Workshop" in September 2007, he reported, a summary of which subsequently appeared in the AIDS Research and Therapy journal.
One humanized rodent in this workshop was constructed with a human fetal liver and thymus, organs taken from fetuses five or six months after conception, a chart in the summary explains.
A May 2014 edition of Journal of Immunological Methods tells of how federal employees made a "TKO-BLT," a "triple-knock-out" mouse using bone marrow in addition to the fetal liver and thymus. These were more advanced humanized rodents, where the fetal organs used to make them were even younger than the ones described in the 2007 model.
Americans United for Life, the legal arm of the pro-life movement, tweeted Jeffrey's report Thursday, calling the funding of these experiments "repulsive."
The use of body parts from aborted babies has garnered significant public attention in the past two years.
In December 2016, a Congressional panel posted its final report detailing the findings of an investigation into biotech firms and their financial transactions with abortion clinics that supplied them with fetal organs from abortion procedures for research purposes.
The harvesting of such tissue in outfits like Planned Parenthood was first exposed in an undercover investigation by David Daleiden, founder of the pro-life group The Center for Medical Progress, in the summer of 2015.
The Congressional report mentioned the "humanized mouse" experiments.
In response to a list of questions about the benefits of fetal tissue research, Harvard University supplied a backgrounder that explained why, among other things, it is better to use tissue from abortions rather than miscarriages, citing the importance of "timing."
"Almost all miscarriages happen at home or in locations in which fetal material is not recovered and, importantly, preserved in a usable state," the Harvard backgrounder reads.
"Just as obtaining tissue during a scheduled surgery or an in-hospital autopsy soon after death provides tissue that is untainted by decay relative to obtaining those same tissues from the morgue or a funeral home, obtaining fetal material from elective pregnancy termination is far superior to obtaining whatever material might be recoverable following spontaneous miscarriage, even assuming a mechanism existed for the collection of such material."
An online chart published by NIH estimates that the government agency has spent hundreds of millions of dollars on human fetal tissue research in the past few years, including $107 million in fiscal year 2017 alone. The chart does not provide estimates about how much of those funds were used to construct humanized mice.
Nevertheless, "[t]he fundamental issue is plain: By spending tax dollars on research that requires tissue taken from aborted babies, the federal government is creating a demand for tissue from aborted babies," Jeffrey said.
He noted that the House of Representatives has passed an omnibus appropriations bill for fiscal year 2018 that the Senate has yet to vote on, which clearly states: "None of the funds made available by this Act may be used to conduct or support research using human fetal tissue if such tissue is obtained pursuant to an induced abortion."
Jeffrey concluded: "The question now ... will the Republican Congress fund research that creates a demand for tissue from aborted babies? Or will they end it?"