Taxpayer Funds Paid for Anti-Religious, Pro-Atheist 'Darwin Day,' Claims Intelligent Design Group
Did a state funded New Mexico museum pay for an anti-religion atheist event in February?
Those are the allegations that Evolution News and Views, a publication sponsored by the pro-Intelligent Design group, the Discovery Center, has made.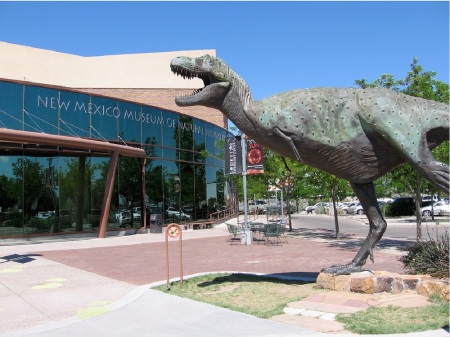 According to its report, emails between event organizers and local skeptic and atheist group leaders show that New Mexico Museum of Natural History and Science "actively solicited 'pro-rational thinkers' from groups with names like 'the Humanist Society of New Mexico,' 'New Mexicans for Science & Reason,' and 'Freedom From Religion-Albuquerque,' as partners for its 2014 Darwin Days celebration."
The Christian Post left a message at the museum but it was not returned by press time.
Among the sessions included in the February event was "A Brief Comparison of Science and Religion," which asked, "is one or the other false or corrupt and dangerous?" The speaker, a representative from the group "Freedom From Religion-Albuquerque," told the audience that "dogmatic religion must not be allowed to retard social progress any longer."
In two talks, "A History of Strong Natural Selection for Religiosity" and "Evolution of Morality," speakers reportedly "claimed that religion and morality are merely the products of evolutionary processes."
While the pro-Intelligent Design organization agreed that, "of course these individuals should have complete freedom of speech to express their views," it stated that it was troubled that the "museum neglected to invite anyone with a non-Darwinian viewpoint, nor anyone offering a religious or other competing perspective on the debate."
ENV also claimed that despite statements and emails from the museum that it did not a sponsor the events, it found evidence to the contrary, including emails showing that "NMMNHS actively solicited and recruited pro-evolution atheist and skeptic groups to help plan its 2014 Darwin Day events" and the museum "worked closely with atheist-skeptic activists from these groups to plan its 2014 Darwin Day events."
ENV also pointed to an email from Jim Peavler, whose Twitter bio describes him as a climate science reviewer, writer (pro science) [and] New Mexico Museum of Natural History docent (pro evolution)," who messaged museum employees suggesting how they might "handle Intelligent Design."
"We believe it will be possible to discuss ID without making it seem to be an attack (as much as I would enjoy, personally, attacking it)," wrote Peavler. "I don't think it would be a good idea for us to get our first Darwin Days into a controversial battle with those people. We don't, at this time, need a massive picketers milling around under Spikey. Therefore, we recommend discussing how science leads to things of real value such as materials, medicines, procedures, and other kind or answers to practical problems using notions from the Theory of Evolution, whereas ID does not even ask questions that lead to practical matters."