Taylor Swift Reveals Mom Has Cancer, Tells Fans 'I Pray That You Never Get News Like This'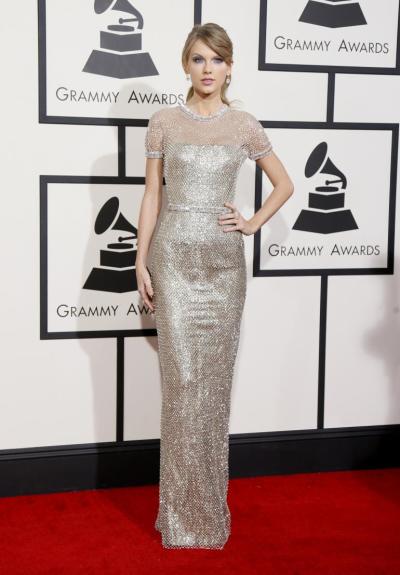 Taylor Swift shared via social media today that her mother has been diagnosed with cancer.
On Thursday, the iconic pop star took to her personal Tumblr page to share the sad news about her mother, Andrea Finlay, in an emotional and heartfelt message. Shortly after the news broke, fans of Swift coined the Twitter hashtag "prayformamaswift" which later began trending.
"For Christmas this year, I asked my mom that one of her gifts to me be her going to the doctor to get screened for any health issues, just to ease some worries of mine," wrote Swift. "She agreed, and went in to get checked … The results came in, and I'm saddened to tell you that my mom has been diagnosed with cancer."
The 25-year-old "Blank Space" singer wanted to keep news of her mother's health private, however; her mother insisted that she tell her millions of fans in a bid to raise cancer awareness.
"I'd like to keep the details of her condition and treatment plans private, but she wanted you to know," Swift continued. "She wanted you to know because your parents may be too busy juggling everything they've got going on to go to the doctor, and maybe you reminding them to go get checked for cancer could possibly lead to an early diagnosis and an easier battle."
The country music singer went on to thank her fans and ended with "I hope and pray that you never get news like this."
Stars and friends of Swift took to social networking site Twitter to offer the Grammy award-winning artist support.
"@taylorswift13 (heart symbol) stay strong. Love to your Mom.," actress Mindy Kaling tweeted.
"Sending out prayers to @taylorswift13, Andrea & the whole Swift family," country singer Rodney Atkins tweeted.
"Praying for @taylorswift13 and her family. Reminds me to tell my mom as often how much I love her! #PrayForMamaSwift," singer Melody Thornton tweeted.
"RT @StandUp2C: Our thoughts are with supporter @taylorswift13 and her mum Andrea, who has been diagnosed with cancer," Irish singer Nadine Coyle tweeted.