Teacher accused of 'religious indoctrination' after students recite Scripture receives support from community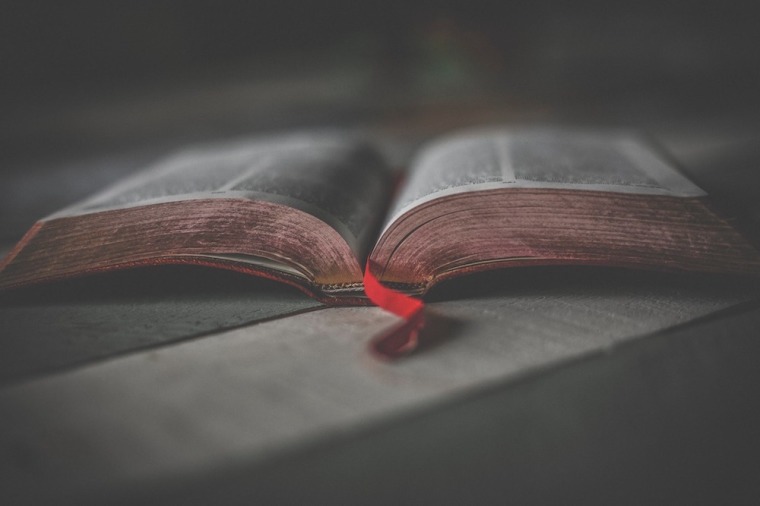 A Christian teacher in Texas who was accused of unconstitutional "religious indoctrination" after posting a video of her first-grade class reciting a Bible verse has received support from her local community.
Earlier in November, Susan Schobel, a teacher at Brown Primary School, posted a video to her Facebook page showing her students sitting in a circle reciting Romans 12:9-10, the Austin American-Statesman reports.
"Start your day with a good Bible verse and life just seems better!!" Schobel wrote in the video's caption. "This is our daily Bible verse."
Although the video was later deleted, several parents sent letters to the school district, expressing their displeasure over the move. Ashley Nicole, who has a child at Brown Primary, called Schobel's decision to incorporate Scripture into the daily schedule "not okay."
"I am truly shocked," she said. "I am concerned about how this is getting handled."
Charlie Lucko, who also has a child who attends Brown Primary, sent a similar note to the district, calling the practice unconstitutional and "religious indoctrination."
"This was a 'daily Bible verse' which leads me to suspect that this has been an ongoing thing," Lucko said. "I highly doubt that no one on the faculty was aware of this."
Dan Quinn of the Texas Freedom Network accused Schobel of putting the school district "at risk," as the 1963 Supreme Court ruling, Abington School District vs. Schempp struck down public school-sponsored Bible readings and prayer as unconstitutional.
"If this teacher is crossing the line here, the teacher is putting the district at risk of a civil lawsuit," he said. "That puts the district and the taxpayers in the district at risk, because the courts have ruled repeatedly that you cannot turn a public school classroom into a Sunday school classroom."
But the majority Christian community of 4,200 people showed their support for Schobel, using the hashtag #istandwithsusan. A rally was quickly organized to show support for Schobel. T-shirts bearing the hashtag and Bible verses Romans 12:9-10 were sold around town by the screen printing shop, the Statesman reports.
The rally was later called off "due to the sensitivity of the situation," but one mother whose children were all educated in the Smithville public school system told reporters that while religion or faith isn't explicit in the classroom curriculum, it's an integral part of the community.
"In a place like this, where there is almost literally a church on every corner, it's going to come out somehow," Hope Mosqueda told reporters. "Maybe not even trying intentionally to influence anyone."
In a later post, which is now deleted, Schobel wrote: "If I get fired teaching my children about Jesus then I'm getting fired for a great reason!"
In a statement addressing the issue, Superintendent Cheryl Burns said the school district "will continue to train and communicate with our faculty and staff to ensure a safe and supportive learning community for all."
"We encourage and celebrate these freedoms and welcome the diversity of thought, worship, ideas and speech in our community," Burns wrote. "We support the right of students to express themselves. We support our employees' free speech and free exercise rights as well, while being mindful of their on-duty responsibilities."
In October, a Georgia pastor was barred from leading a public high school football team in prayer after a video of one of his prayers went viral, drawing the attention of one of the nation's largest atheist legal groups, the Freedom From Religion Foundation.
The Wisconsin-based group, which advocates for a strict separation of church and state, sent a letter to the school district's attorney, arguing that the pastor's prayer with the team was unconstitutional and violated the Establishment Clause of the First Amendment.
In September, the Blount County School District in Alabama banned pregame prayer over the loudspeakers before the start of football games. The community responded by reciting the Lord's Prayer at the next football game.
In February, several displays featuring quotations from Scripture were removed from a choir room at a public high school in Arkansas following a complaint from the FFRF, which argued that the display alienates nonreligious students.