Is Ted Cruz Now Leading Donald Trump?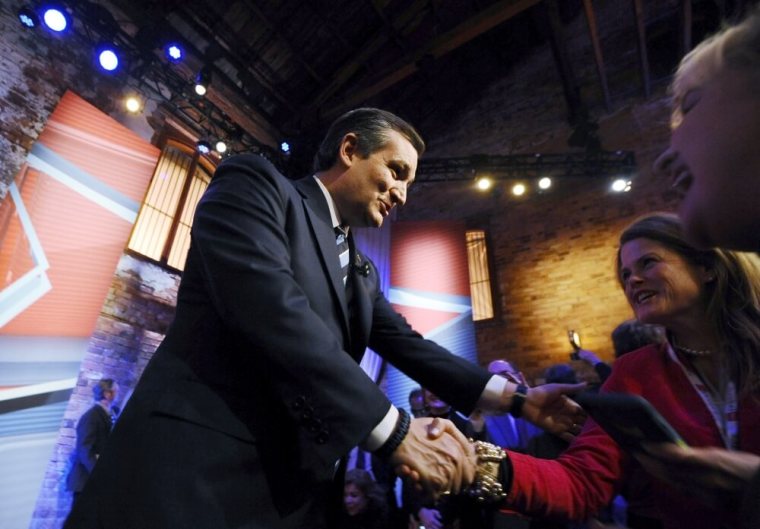 A recent national poll suggests Donald Trump's support from Republican voters may be slipping.
The poll, released Wednesday by NBC News/Wall Street Journal, shows Trump dropping to second place behind Ted Cruz for the first time since October 2015.
The new figures demonstrate Trump earning 26 percent of the Republican primary vote, while Cruz has 28 percent. Florida Senator Marco Rubio came in third at 17 percent. The margin of error is two percentage points.
As NBC News reports, there are several reasons to be skeptical of this newly-released poll, and the results may or may not indicate a shift in the election.
Poll expert Bill McInturff, who conducted the recent tally through his Hart Research Associates firm, told NBC News that the new numbers could indicate a shift in election landscape.
"When you see a number this different, it means you might be right on top of a shift in the campaign. What you don't know yet is if the change is going to take place or if it is a momentary 'pause' before the numbers snap back into place," he said.
"So, one poll post-Saturday debate can only reflect there may have been a 'pause' as Republican voters take another look at Trump. This happened earlier this summer and he bounced back stronger. We will have to wait this time and see what voters decide," McInturff added.
Trump dismissed the recent results during a town hall meeting on Wednesday evening, suggesting they are a result of bias from the Wall Street Journal.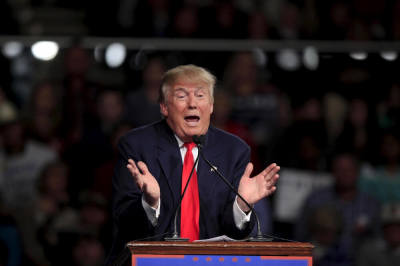 "I have never done well in the Wall Street Journal poll. I think somebody at Wall Street Journal doesn't like me but I never do well with the Wall Street Journal poll," Trump said in response to the new data. "So I don't know. They do these small samples and I don't know exactly what it represents."
Other polls, including a CBS poll from Thursday, indicate Trump is continuing to lead the GOP field, showing that the real estate mogul has 35 percent of primary votes, with Cruz trailing way behind at 18 percent. And a Quinnipiac poll released Wednesday shows Trump with a 20 point lead, at 39 percent, and Trump in third place (18%) after Marco Rubio (19%).
Trump has been leading most polls since last October, and is still leading in South Carolina ahead of the state's Republican primary vote on February 20.
Recent results from a Fox News poll indicate Trump is leading S.C. at 32 percent, with Ted Cruz coming in second at 19 percent and Marco Rubio third at 15 percent.
Political analysts point to multiple reasons as to why Trump may have slipped in the recent NBC/Wall Street Journal poll, including his recent performance at the Republican presidential debate, held last Saturday in South Carolina.
During the debate, Trump was booed by audience members after he targeted the Bush family, suggesting that former U.S. President George Bush "made a mistake" for entering Iraq.
"We can make mistakes, but that one was a beauty. We should have never been in Iraq," Trump said.
Jeb Bush, the former governor of Florida, responded by saying he's "sick and tired of him going after my family. My dad is the greatest man alive in my mind."
Although Trump has maintained a lead in national polls, he came in second behind Cruz in the February 1 Iowa Caucus vote.
Trump did, however, end up on top in the recent New Hampshire primary vote, when he won 35.3 percent of the Republican votes over Ohio Governor John Kasich at 15.8 percent and Cruz at 11.7 percent, according to the Associated Press.