Ted Cruz: Liberals Will Have 'Full Armageddon Meltdown' With Next Supreme Court Vacancy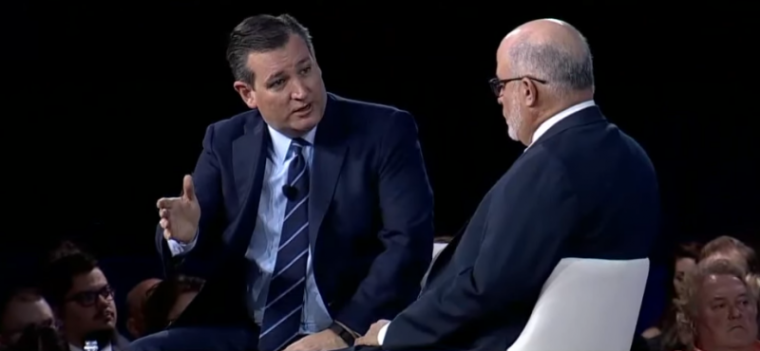 Republican Senator Ted Cruz of Texas warned attendees of the Conservative Political Action Conference that the next U.S. Supreme Court vacancy will lead liberals to go into "full Armageddon meltdown."
In a discussion on the CPAC main stage with conservative author and radio personality Mark Levin on Thursday, Sen. Cruz was asked about future debates over Supreme Court nominees.
Levin inquired of Cruz his opinion on the next vacancy on the Supreme Court, arguing that "the next vacancy, they're going to say, belongs to them."
Cruz stated that the debate over current nominee Judge Neil Gorsuch is "defense" for Democrats, as Gorsuch will be replacing the late conservative Justice Antonin Scalia.
"I think we're going to have another Supreme Court vacancy this summer. If that happens, as much as the left is crazy now they will go full Armageddon meltdown," stated Cruz.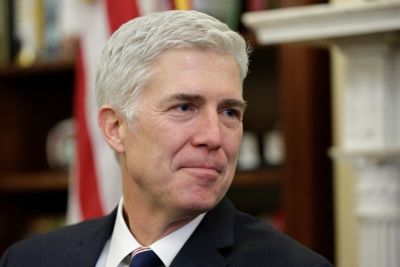 "Because the next vacancy is where we have the ability to get back and restore our basic constitutional protections."
In late January, Trump announced that he was picking Judge Neil Gorsuch of Denver, Colorado to fill the seat vacated by the death of Justice Antonin Scalia.
Although Gorsuch was confirmed without dissent in 2006 to the Tenth Circuit Court of Appeals, Senate Democrats have vowed to fight the nomination due to his conservative positions.
Nevertheless, Democratic Senator Kirsten Gillibrand of New York explained to local media that she believes Gorsuch will be confirmed.
"I hope we do vote him down. But make no mistake: If we do hold the line with 60 votes, Mitch McConnell will change the rules the next day," explained Sen. Gillibrand.
"I do not have any hope that he won't change the rules the minute he doesn't get his way. So it likely will be 51 votes, regardless, at any given time that a nominee is blocked."
This is not the first time that Cruz has addressed CPAC on the issue of Supreme Court nominations and their national importance.
At the 2016 CPAC, then Republican presidential primary candidate Cruz explained that the election was "not about one branch of government, it's about two."
"We are one liberal justice away from the Supreme Court ruling that government can take our religious liberty away and force every one of us to violate our faith on penalty of prison," said Cruz.
"We are one liberal justice away from the Supreme Court ordering Ten Commandments monuments torn down all over this country."