Tensions Flare as Ex-IRS Official Lois Lerner Pleas the Fifth to Questions About Agency's Targeting of Conservatives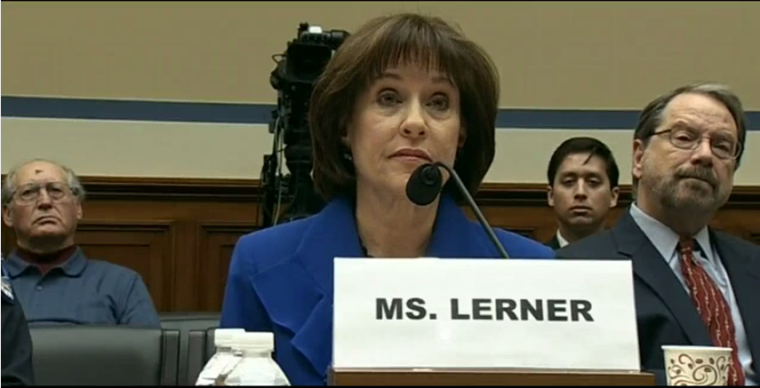 Ex-Internal Revenue Service official Lois Lerner stumped House Oversight and Government Reform Committee Chairman Darrell Issa (R-Calif.), Wednesday when she refused to answer questions at a hearing seeking to determine whether the agency had targeted conservatives in a scandal exposed in 2013.
Her decision captured in several videos posted on YouTube forced Issa to abruptly end the hearing, which then triggered a now viral outburst from Ranking Member Elijah Cummings (D-Md.).
Lerner is identified among a list of IRS officials who might be involved in the IRS' targeting of conservative groups seeking nonprofit status. As she did when the hearing on the scandal was first convened nine months ago last May, Lerner invoked her Fifth Amendment right to not testify.
After about 15 minutes of hearing Lerner meet his questions with, "On the advice of my counsel, I respectfully exercise my Fifth Amendment right and decline to answer that question," Issa ended the session.
"Seeking the truth is the obligation of this committee," he explained, just before noting that he did not expect any answers to come from Lerner.
Lerner has maintained that she did nothing wrong while she was with the IRS, but some Republicans say she did by giving high scrutiny to conservative groups applying for tax-exempt status with "tea party" or "patriot" in their names during her tenure at the agency.
A viral YouTube video shows Cummings heatedly reacting to Issa's decision not to continue the hearing, and accused Issa of trying to have a "one-sided" investigation.
"Mr. Chairman you cannot run a committee like this. You just cannot do this. We're better than that as a country," said Cummings. "There is absolutely something wrong with that and that is absolutely un-American!"