Terrorism: Western Values Are Christian Values
Can you believe it was only eight minutes? Just eight minutes of sheer chaos when Islamic terrorists armed with a van and knives attacked innocent people in London this weekend. When it was all done, more than 50 were injured and several have died. The London Metropolitan Police told its citizens to "run, hide, tell."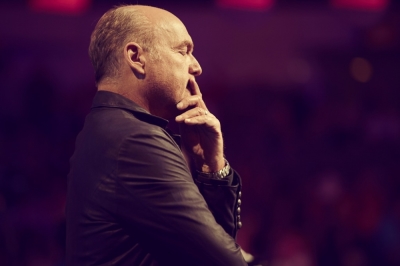 Terrifying.
As we all now know, this is the third such attack in the United Kingdom in the last three months. Just stop and think about that: three terrible attacks in less than three months!
I, like you, have watched the nonstop press coverage as each commentator opines on what the ultimate solution is to this growing, terrifying problem. People say we need "assimilation" or "greater surveillance," and "stronger border security."
These ideas all have merit, of course, and the British Prime Minister Theresa May is correct. It is now time to have uncomfortable conversations about what must be done to stop this scourge threatening our world.
Yet, there's one phrase I have heard most frequently and it is that those inclined toward terrorism need to adopt "western values." The idea is that these young people are looking for meaning and purpose in their life, and they seek to find it in Islamic extremism and ultimately in acts of terrorism that they perform in the name of Allah.
So, they say, we are to combat this jihadism with "western values."
But, what exactly are those values? Most of us would probably agree that these values include liberty, justice, freedom. Yet, where do these values actually come from?
Some will not like my answer but I believe it is true: they come from Christianity, and really only from Christianity. And to be specific, they come from the message of Jesus that was proclaimed and believed in America from very early on. We are a country that has always cherished religious freedom for all, but we have also been proud of our Christianity and we were transformed by it.
America would never have been born without the unique Judeo-Christian foundation it was built upon. The very virtue that was needed to support the liberty that sprung here came from faith, but not just any faith — faith in the God of the Bible.
Though all of the Founding Fathers were not committed Christians, they all had a respect for Scripture, and many were very fervent believers.
My friend Eric Metaxas points out in his book, If You Can Keep It, that the Founding Fathers who created our Constitution held a common view based on two key principles, both based on the Bible: 1) that man was naturally in a fallen, sinful state, and 2) that he could be redeemed.
It was here that the great American experiment was born. When we think of our founding fathers, familiar names come to mind, like Thomas Jefferson, John Adams, Benjamin Franklin, and of course George Washington. But there is another George that played a pivotal role in the founding of America, in helping establish western values: George Whitefield.
George Whitefield was a British evangelist who spoke in the colonies so frequently that by 1770 more than 80% of the soon-to-be American people had heard of him. A great spiritual awakening swept our land as a result of Whitefield's preaching and that produced a change in human hearts that provided the very virtue, honesty, and faith that was the soil of the liberty and freedom that we were to follow. Whitefield was the first of many evangelists to impact the United States, including Billy Graham whose Gospel message struck the world's consciousness in the immediate aftermath of World War II, a great test for western values as terrorism tests them today.
It was Evangelist Billy Graham's faith and his message that helped rebuild Europe and strengthen America after that terrible global crisis, and it's my prayer that another such spiritual awakening will grip hearts in our world today.
It's with this in mind that we at Harvest America will take over the University of Phoenix Stadium on Sunday, June 11 to send a message of hope to an audience attending there and also watching live in tens-of-thousands of locations worldwide.
We've never needed to call upon God's help more than we do today. America needs another great, spiritual awakening like we saw with George Whitefield and with Billy Graham so many years ago, but we need more than that.
We need a global awakening that will give hope to millions.
We remember the words of an Old Testament prophet spoken long ago, "In righteousness you will be established....[then] you will have nothing to fear. Terror will be far removed; it will not come near you." (Isaiah 54:14)
Pastor Greg Laurie serves as the senior pastor of Harvest Christian Fellowship in Riverside, California, one of the largest churches in America; is the author of more than 70 books; hosts the nationally syndicated radio broadcast, A New Beginning; and is the founder of Harvest Crusades, a large-scale evangelistic ministry whose next event, Harvest America, will be held June 11 in Phoenix at the University of Phoenix Stadiumand broadcast live nationwide. His latest book, releasing June 13, is entitled Steve McQueen: The Salvation of an American Icon.