Texas Church Shooting 'Hero' Stephen Willeford: 'My God Gave Me the Skills'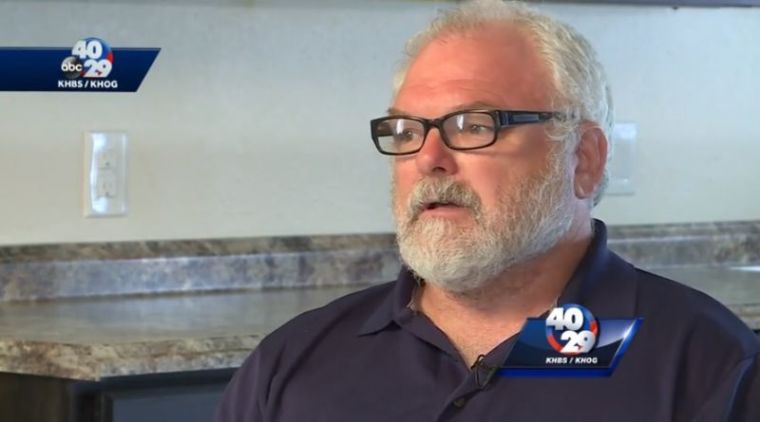 The neighbor who helped chase down Texas church shooter Devin Patrick Kelley says it was God who gave him the skills to help hold the perpetrator accountable.
In an interview with KHBS-TV, 55-year-old Stephen Willeford recounted the moments in which he heard the sound of gunfire, grabbed his gun and encountered the man who he would later learn killed 26 people and injured as many as 20 others when he opened fire inside of Sutherland Springs First Baptist Church.
Willeford, an National Rifle Association instructor who was referred to by Texas Department of Public Safety Regional Director Freeman Martin as a "Texas hero," told the ABC news outlet that he is no hero.
"I was scared to death. I was," Willeford said, as tears came to his eyes. "I'm no hero, I am not. I think my God, my Lord protected me, and gave me the skills to do what needed to be done."
"And I just wish I could have gotten there faster," he explained. "But I didn't know. I didn't know what was happening."
Willeford was at his home when he was told by his daughter that she heard shots coming from the church nearby. He recalled grabbing his rifle and running outside barefoot.
As Willeford walked toward the church, he saw an SUV in front of the church with the driver's side door open. It wasn't too long before he encountered Kelley.
"He saw me and I saw him and I was standing behind the pickup truck for cover," Willeford said. "And we exchanged, unlike, it was surreal to me, it couldn't be happening, I couldn't believe it."
"And we exchanged gunfire, I know I hit him, I don't know where I hit him, but I know I hit him," Willeford added. "And he got into his vehicle and he fired another couple of rounds through his side window."
Willeford said that he began firing again when he saw the car window lower.
"I fired another round at him again. And one as he was pulling away and he turned down 539, and he sped away," Willeford detailed.
Willeford then saw a truck at a stop sign and ran up and told the driver, Johnnie Langendorff, that they had to chase down the gunman because he shot up the Baptist church.
"He opened his door and I got in, and we pursued," Willeford stated.
"I reached down to open the door, still with my rifle in hand, and he sped up and he hit a road sign and it flipped over, the truck, or his SUV," Willeford added. "[H]e ran across up on the road about another 100 yards, down and down into the ditch."
Willeford recalled that Langendorff then stopped the truck and he told Langendorff to get down. Willeford stepped out of the truck and yelled for the gunman to get out of the truck.
Willeford said that he didn't see much movement coming from the car as he and Langendorff waited for the police to arrive.
Although Willeford recalls hitting Kelley with gunfire, it was ruled by investigators that Kelley died of a self-inflicted gunshot wound.