Texas' Highland Park Presbyterian Church Meets Deadline, Pays PCUSA $7.8 Million to Keep Its Property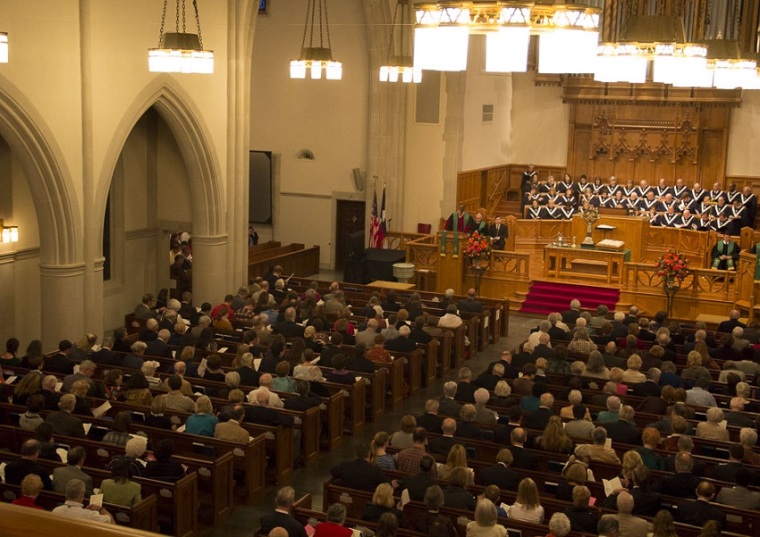 Highland Park Presbyterian Church in Dallas, Texas, successfully raised the $7.8 million the congregation was required to pay Presbyterian Church (USA) by Monday's deadline to keep its property.
In October 2013, a supermajority of the congregation voted to end their affiliation with PCUSA and join the smaller, more conservative Evangelical Covenant Order of Presbyterians.
"The funds for the settlement were raised entirely by the generous giving of the congregation of Highland Park Presbyterian Church. HPPC did not take on any debt to pay the settlement," Zack House, a spokesman for the church, told The Christian Post.
The $7.8 million settlement amount the church paid to the PCUSA Presbytery of Grace on Monday was part of an agreement the two parties made in September, after a previous attempt to reach a settlement agreement in March 2013 had failed. The amount was based off of the total fair market value of the church's property divided by the percentage of those who voted to remain affiliated with PCUSA.
"The settlement is complete," House affirmed. "Highland Park Presbyterian Church has paid Grace Presbytery the $7.8 million, and has received a quit-claim deed and a bill of sale from them."
In September 2013, Highland Park Presbyterian Church filed a suit in Dallas County District Court in order to secure their church property should they disaffiliate from PCUSA.
"HPPC was first organized in 1926 and first incorporated on January 31, 1928 … members of the local church corporation are all those who are on the active rolls of the local congregation," read the suit. "At no time in its history have the articles of incorporation for Highland Park Presbyterian Church contained any provision creating or establishing any trust … in favor of a national denomination upon the property held by or for the local church or its civil corporation."
At issue in the lawsuit was the denomination's "trust clause," which stipulates that all church property is held in trust for the benefit and use of PCUSA.
The court granted Highland Park Presbyterian Church a temporary restraining order regarding ownership of the congregation's church property.
Last October, Judge Jane Boyle of Dallas ruled that the lawsuit would be tried in a state court rather than federal court, a decision that was supported by both sides.
While the lawsuit remained in court, the chuch underwent the process of discernment for terminating their affiliation with PCUSA due to the denomination's increasing liberal theological direction.