Depressed Texas teen who killed family then himself was raised in religious family, friend says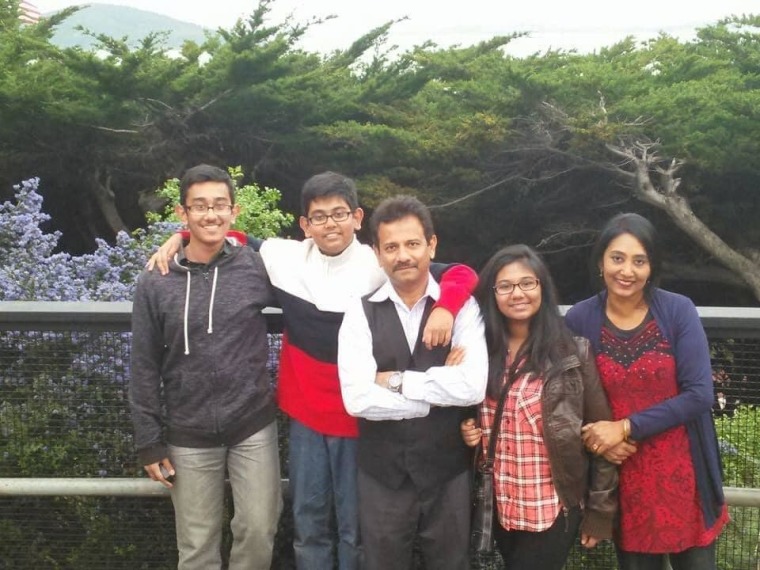 Farhan Towhid, a chronically depressed 19-year-old Texan who formed a murder-suicide pact with his older brother and killed their parents, sister and grandmother over the weekend, was raised in a religious Muslim family but acted against his faith, according to Hasmat Mobin, president of the Bangladesh Association of North Texas.
"He was a ... religious person. He used to go to mosque. He used to go up to different places. His father used to take him. In the ninth grade, his problems [with depression] started," Mobin, who believes the strain of the COVID-19 pandemic on Farhan's mental health could also have played a role, explained to The Christian Post on Tuesday.
Before joining his brother's plot to kill their family and then take his own life, Farhan detailed in a suicide note shared on social media that he was unhappy with his life. And life, he concluded, isn't worth living without happiness.
"Let's start with the meaning of life. Everyone thinks the meaning of life is this deep unsolvable mystery, but the conclusion I came to is really simple: the only reason for existence is happiness. In fact, every decision you make is solely because it contributes to your overall happiness," he wrote.
He then pointed to choices he believes contributes directly to happiness like playing video games, going to school or worshiping God.
"Some of you religious people might say you only live to please God, but the act of worship is yet another decision that makes you content. Even some 'selfless' things, like going to your annoying friend's birthday party, is something to make you happy. If the only reason to live is for happiness, then logically, you shouldn't live if you aren't happy. That makes sense right?" he wrote.
A family friend, according to The Washington Post, saw Farhan's note which began, "Hey everyone. I killed myself and my family," and called police in Allen where the family lived.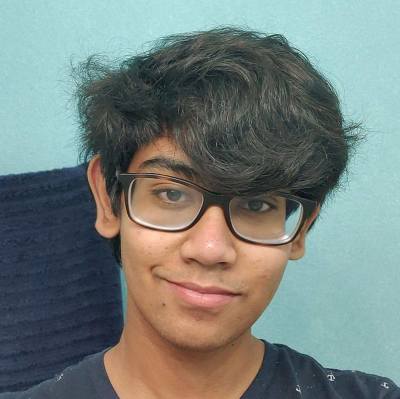 When police arrived, they found the dead bodies of Farhan; his brother, Tanvir Towhid, 21; his father, Towhidul Islam, 54; his mother, Iren Islam, 56; his grandmother, Altafun Nessa, 77; and his 19-year-old twin sister, Farbin Towhid. Police told The Washington Post they believe the murders happened on Saturday night.
"When I heard the news I couldn't breathe for 20 to 30 minutes. How could it happen in a community like us? We're so close and we visit each other and talk to each other, we have dinner and stuff, but inside the house … his children were unhappy for some reason and one thing led to another," Shawn Ahsan, another family friend and member of the Bangladeshi community, told CBS News Dallas-Ft Worth. "We are heartbroken. I don't know what else to say …"
Mobin said he used to visit with the family before the pandemic began and is convinced it played a role in the darkness that was unleased on the family.
"Before COVID, I think because of the COVID there is something to do [with it]," he said.
He noted that although both Farhan and his brother were smart, they got kicked out of The University of Texas at Austin.
The university noted in a statement cited by CBS that: "Today we received the extremely sad news about the deaths of two former students, Farhan Towhid and his brother Tanvir Towhid, and their family. The news is devastating to our university. We express our deepest sympathies to their extended family and friends."
Farhan said in his suicide note that after he dropped out of the University of Texas at Austin, he and his older brother spent their time watching NBC's "The Office" at home. On Feb. 21, 2021, they decided that if they couldn't overcome their struggles with depression within a year they would kill themselves and their family.
Farhan added that there is a need for people to treat depression as seriously as physical ailments and noted that many conflate feelings of sadness with depression.
"Depression is when you feel that same sadness to the point where it interrupts your sleep or prevents you from doing your hobbies for over two weeks. It's a real illness, and if calling someone sillbilly as a joke is considered wrong then treating depression the same way should be too," he said. "Also, I don't get why mental illnesses are treated so differently from physical ailments. No one expects someone without legs to walk, so it shouldn't be so much of a surprise that someone depressed has a hard time being normal."
After a month of not being able to overcome their depression, the brother decided to kill their family. 
"All my brother had to do was go to the gunshop, say something about wanting a gun for home defense, sign some forms, and that was it. There was a question asking if he had any mental illnesses but – get this – he lied. He literally just said no. They didn't ask for proof or if he was taking any medication (he was). Just a yes or no question. Literally anyone can get a gun if they haven't been officially diagnosed," he wrote.
He also argued that they decided to kill their family and not just themselves out of love.
"I know I said I operate on logic, but the one emotional aspect of my life is the only reason I'm here. I love my family. I genuinely do. And that's exactly why I decided to kill them," Farhan wrote. "If I killed just myself, they would be miserable. They would spend the rest of their lives feeling guilt, despair, and a multitude of other adjectives that mean sad."
Months into the pandemic, medical researchers warned that the decline mental health of communities, particularly among people of color and older adults, would lead to soaring suicides and drug overdoses.
"While nations struggle to manage the initial waves of the death and disruption associated with the pandemic, accumulating evidence indicates another 'second wave' is building: rising rates of mental health and substance use disorders," NYU Grossman School of Medicine researchers, Dr. Naomi M. Simon, Dr. Glenn N. Saxe and Dr. Charles R. Marmar, wrote in Mental Health Disorders Related to COVID-19–Related Deaths published in The Journal of the American Medical Association.
"This imminent mental health surge will bring further challenges for individuals, families, and communities including increased deaths from suicide and drug overdoses. As with the first COVID-19 wave, the mental health wave will disproportionately affect Black and Hispanic individuals, older adults, lower socioeconomic groups of all races and ethnicities, and health care workers."