The Acapella Version of 'Little Drummer Boy' by Pentatonix That Is Making Even People Who Don't Like Christianity Feel Good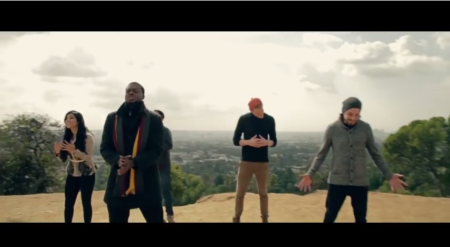 A recently released version of the Christmas carol, "Little Drummer Boy" by acapella singing group Pentatonix, is so good it's getting praise from even people who admit they "don't like Christianity".
The group released the video to the "soothing" version of the carol on YouTube on Nov. 25 and it has racked up nearly 16 million views as of Monday evening as well as what appears to be an unending stream of praise from viewers online.
"I don't like Christianity but some Christian songs are so soothing," wrote Francisco Gallardo.
"Best rendition of Little Drummer Boy I've ever heard. Your group is incredibly talented. Thanks for sharing your gifts," noted William Schultz.
"This is unbelievably, magically beautiful!!!!!! Thank you for sharing....God Bless you all and everyone!!" wrote Diane McKay.
According to the group's biography on Facebook, Pentatonix were the winners of season 3 of NBC's "The Sing-Off."
"Pentatonix are taking instrument-free music far beyond anyone's wildest expectations. Named after the world's most widely recognized five-note musical scale, this vocal quintet has transformed one of pop music's purest and most soulful expressions into an exciting future, filled with limitless sonic possibility," the description noted.
The group's lead vocalists are Scott Hoying, 21; Kirstie Maldonado, 20; and Mitch Grassi, 20. Avi Kaplan, 23 is the group's vocal bass while Kevin "K.O." Olusola 24, is the group's beatboxer.