'The Americans': Russia Headlines, Christian Conversion Story, and Final Season (Interview)

Spoiler Alert: Plot points from the first five seasons of "The Americans" are revealed below.
As FX's "The Americans" is set to begin its sixth and final season, its producers spoke with The Christian Post about the show's Christian conversion story and its relevance to today's news about Russia.
Religious themes and spiritual questions were given much consideration when putting the show together, Joel Fields and Joe Weisberg, the producers of "The Americans," explained in a March 5 interview.
In "The Americans," Philip and Elizabeth Jennings (played by Matthew Rhys and Keri Russell) are Soviet spies living in the United States in the 1980s. Hollywood has recently been cashing in on 80s nostalgia, with shows like Netflix's "Stranger Things" or the upcoming Steven Spielberg film, "Ready Player One." "The Americans" was ahead of that trend when it began in 2013.
In season two, the Jennings' oldest child, Paige (played by Holly Taylor), becomes a Christian. The storyline would become a focal point in the show as Philip and Elizabeth reveal their true identity and decide to groom Paige to take over the family business. The Soviets' aim, viewers are told, is to have a secret agent born and raised in the United States. If Philip and Elizabeth are successful, Paige might become the first.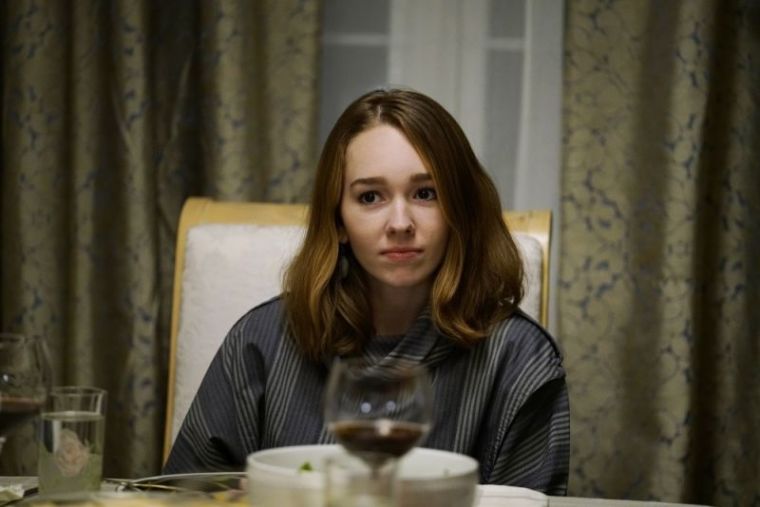 Paige's conversion story received much screen time, Fields explained, because as Taylor matured as an actress, they knew she could handle the difficult material.
"We understood at the beginning that Paige was going to be central to the show and, for example, one day her parents would tell her who they were. So in that sense, we were going to ask a lot of her, but I don't think we knew how much screen time she would have. If she hadn't proven so capable and so talented, I don't think she would've had so much screen time, I don't think so many stories would've revolved around her in the way that they have revolved around her. So her gifts and her ability to grow and mature and just deliver influenced the show in a very profound way," he said.
Paige's faith becomes a central tension in the show as Paige gets caught between her parents and her pastor, Pastor Tim, played by Kelly AuCoin. The complexity of these relationships is the sort of writing fans of the show have come to expect.
Philip and Elizabeth love their children and have concerns about their future. They have also embraced the ideology of their home country — communism and its accompanying strident godlessness.
"The whole story took shape eventually because we were thinking, what would be a great teenage rebellion for Paige," Fields explained. "What would be a rich and complex rebellion for her because of all the issues ... when you look at Phillip and Elizabeth not just being atheists but having that be a fundamental part of their ideology, that is dangerous, negative and destructive. So we saw how the story would open up and become complex and problematic and how turning to Christ would drive her mother insane, furious."
Pastor Tim also cares deeply for Paige. But he's at a disadvantage, Weisberg explained, in the battle for Paige's future. In the next to last episode of season five, "World Council of Churches," we see Paige reject her faith, and toss her cross necklace in the trash.
"Pastor Tim and Elizabeth were battling for Paige," he said. "Pastor Tim was only honest and only true with Paige, but he was in a real disadvantage because he was not her mother, so her mother has those blood ties, tie of motherhood, and ultimately was able to eventually win."
Fields concurred: Pastor Tim is "not willing to destroy her relationship with her parents ... the way Elizabeth is willing to destroy her daughter's relationship with Pastor Tim."
Pastor Tim is "playing with integrity and Elizabeth isn't," he added.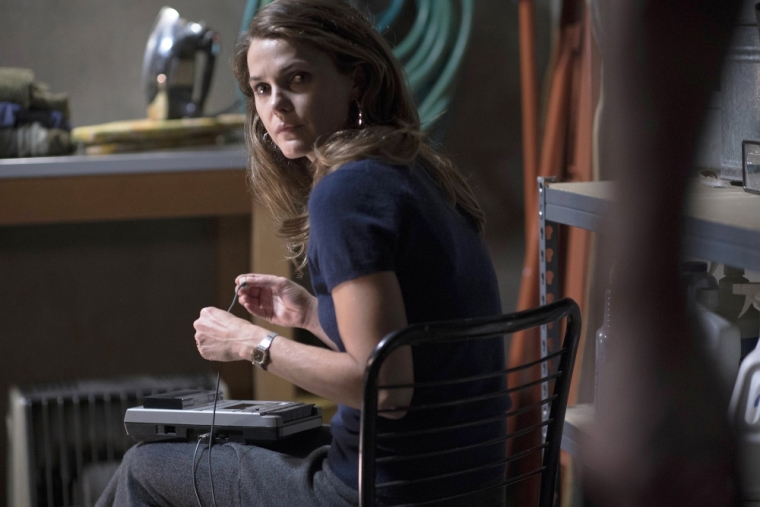 Weisberg teased that Paige's faith struggles will continue to be important in season six.
"It's not over," he said. "In season 6 we'll see if the victory [Elizabeth] had in season 5 is a pyrrhic victory or a real victory, and of course what victory means in that context."
"The Americans" works on two levels — a family drama and a spy thriller — a sort of "This Is Us" and "Covert Affairs" mash up. Most parents of teens can relate to Philip and Elizabeth struggling with what to do about Pastor Tim, given that his worldview is antithetical to their own but Paige values him as a mentor. Few parents can relate to arguing about whether to assassinate Pastor Tim.
Pastor Tim's political theology, as a mainline Protestant, adds to the complexity. While he's deeply concerned about Paige after she confides in him her parents' identity, he also behaves in ways that align with the Soviet agenda. He gets arrested while protesting a nuclear missle site. He gifts Paige a Karl Marx book (Capital and Other Writings, which includes "The Communist Manifesto").
Pastor Tim isn't pro-Soviet and probably wouldn't consider himself a socialist, Fields explained, but he does find "a lot of crossover between his Christian ideals and socialist ideals." During this time, religious leaders like Pastor Tim would've also been concerned about American support for right-wing dictatorships in South America and the dangers of rampant capitalism, he added.
In the episode "World Council of Churches," "The Americans" shows the World Council of Churches, a global coalition of liberal churches, being used by the Soviets. Even though the group is still active today, Weisberg said they didn't receive any criticism for that depiction, and he didn't expect any because it was historically accurate.
"I don't know anything about the World Council of Churches today, but certainly during the 1980s, the Soviet Union was active in putting agents inside the World Council of Churches and using it to the degree they could," he said.
In the 1980s, Fields added, "liberal ministers, liberal rabbis, international religious groups, they saw ... right wing governments supported by the Reagan administration. It wasn't hard for them to be ... socialist left. There was not only support but there was kind of [an] aggressive attack from the other side. It was a difficult time to navigate."
In "World Council of Churches," Paige was confused why the Soviets would work with religious groups. Elizabeth rationalized that, "if they fight for justice, that's good enough for us." 
As season six begins, historical events depicted in the show seem eerily familiar when compared to today's headlines: Russia is interfering in our elections, Russian President Vladamir Putin bragged about having a nuclear missile that could hit the United States, Russian operatives have assassinated former spies on foreign soil, and U.S. soldiers fought Russian mercenaries in Syria.
"Joel and I look at each other often and really wish the show could be anchored in the past," Fields said. "Creatively, we're stuck in the past, and that's good for us, but ... it's depressing that we've somehow circled back. ... The whole point was looking through the lens of history, to a time when there was this great conflict and gain some perspective to wonder why, and now, in the present, we have to wonder why again."
Current events didn't influence the direction of season six, Fields added, because they wanted to keep the show true to the events in the 1980s rather than make a statement about politics today.
"We're very careful to keep our brains in two different places," he said, "because ... if you feel the writers, storytellers are being too moved by current events and the show is supposed to take place in the past, it's really gonna bump you out of the story. So we try to write in a bubble where all these current events actually aren't taking place at all. 
"The show is very political ... there's a time jump [in season six] to 1987 and Gorbachev is in power, Glasnost and Perestroika are starting to pick up steam, so the political, historical events of that time are absolutely crucial to what is going on in the show and Philip and Elizabeth's relationship, and not the events of 2018."
The interview was conducted just as Fields and Weisberg were beginning their final week of production.
"You caught us at an emotional time," Weisberg said. "... I think I speak for both of us, in our personal hearts, [we are] very sorry to see it end because this has been a wonderful experience and we have just a lot of love for [the cast] and the incredible creative team."
From a writer's standpoint, however, his "storyteller's heart" said it was time for the story to end, Weisberg added. At the end of season four they decided six seasons is what the show needed.
"It's time for the story to be over," he said. "... it felt like a sixth season is just what it wanted," and that decision "has proven right dramatically."
"The Americans" is rated TV-MA, for mature audiences only. The first episode of season six premiers March 28 at 10 p.m. on FX.