'The Bible' Actor Diogo Morgado: How Can You Play the Son of God? You Can't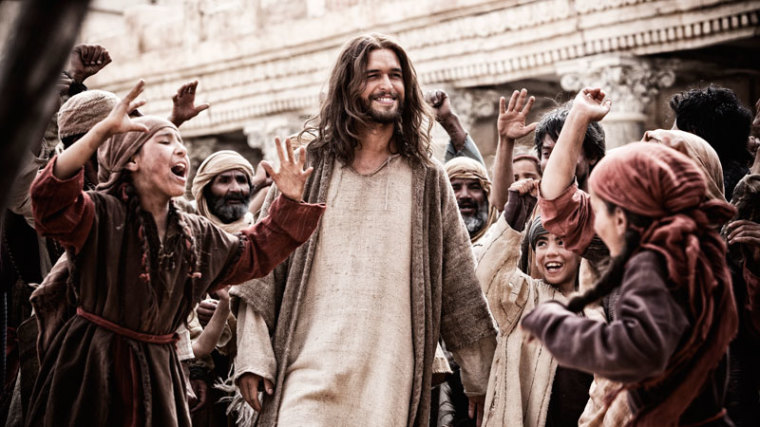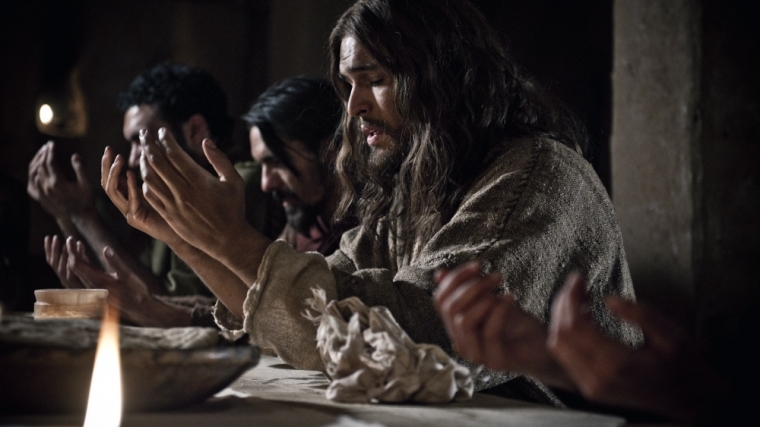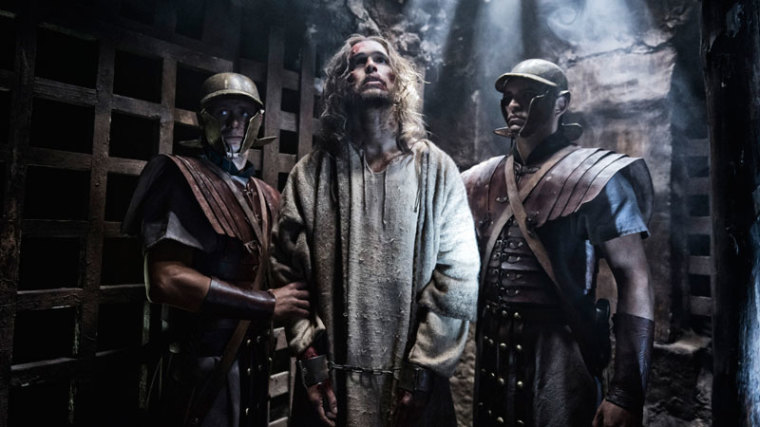 View Photos
NASHVILLE – Just a day before the premiere of the epic 10-hour "The Bible" TV series on the History Channel, the actor who plays the role of Jesus in the miniseries appeared before thousands of Christian leaders at the National Religious Broadcaster Convention on Saturday evening and shared his thoughts about playing Jesus.
Mark Burnett, who co-produced "The Bible" with his wife, Roma Downey, introduced actor Diogo Morgado, who plays the starring role in the miniseries.
Morgado, who grew up in Portugal, described his homeland as a religious country. He said he was not only challenged by the role, but was humbled at being selected for the part. "How can you play the Son of God? You can't," he told the crowd. "What I had the privilege of playing was simply the words of Christ and taking the journey of the scriptures."
Unlike many previous films and TV programs on Christianity and the Bible that have been criticized by pastors and church leaders over inaccurate portrayals of the scripture, "The Bible" is embraced and endorsed by key Christian leaders such as Rick Warren of Saddleback Church, Samuel Rodriguez of the National Hispanic Christian Leadership Conference and Focus of the Family's Jim Daley.
Warren, who will also be attending the NRB this year, said that the much-anticipated "The Bible" series is by far the best Bible movie he has ever seen. "I have seen probably every film made on the Bible in the last 50 years. This is by far the best one," Warren had said earlier.
The Southern California pastor hosted an exclusive preview and behind-the-scenes look at the production of 'The Bible" Saturday during a live 90-minute simulcast at his church. Warren says "The Bible" miniseries is a great opportunity for pastors and church leaders to engage people who will be watching the series.
Meanwhile, Dr. Geoff Tunnicliffe, secretary general of the World Evangelical Alliance, also gave the miniseries two thumbs way up. "Burnett and his wife have produced a mini-series that is not only 'not disappointing,' but actually rises to the top of the 'Wow' scale. Attempting to take on the whole Bible in 10 hours is pretty much an impossible task for just about anyone, but apparently not for the Burnetts. They really have produced something of epic proportions," Geoff wrote in a movie review for The Christian Post.
The 10-hour, 5-part TV miniseries "The Bible" will premiere tonight on the History Channel at 8/7c.