The Christian Post's Top 10 News Stories of 2017
7. Big Tech Censorship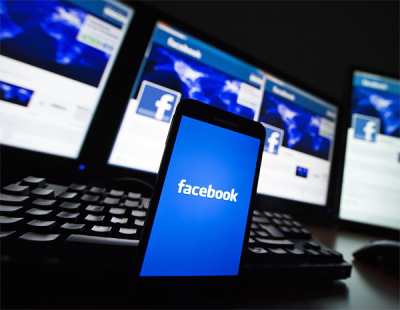 Christians and conservative groups have been fighting back against censorship and demonetization of their videos and posts on sites owned by the world's largest tech giants.
Earlier this month, National Religious Broadcasters launched a site called Internet Freedom Watch that provides a timeline and links to news reports about the censorship of speech by Facebook, Twitter, Google and Apple.
"It is unacceptable for these titans to discriminate against users just because their viewpoints are not congruent with ideas popular in Silicon Valley," NRB President Jerry A. Johnson said about the initiative.
NRB has also urged Congress to hold hearings to address the "severe problem of viewpoint censorship on the internet."
The initiative has been praised by Sen. Ted Cruz, R-Texas, who asserted that Google's search results often suppress conservative views, while liberal articles that support the views of the tech companies "magically bubble to the top."
While a recent research report claims to have quantified Google's bias against conservative websites and its suppression in search results, the tech giant says those accusations are false.
A Google spokesman told CP that Google has "never re-ranked search results to manipulate political or user sentiment."
On Oct. 23, PragerU, the popular conservative, nonprofit organization that has an education video channel on YouTube (owned by Google), filed a lawsuit over alleged censorship and discrimination.
"PragerU brings this lawsuit to stop Google/YouTube from unlawfully censoring its educational videos and discriminating against its right to freedom of speech solely because of PragerU's political identity and viewpoint as a nonprofit that espouses conservative views on current and historical events," the lawsuit states.
The suit charges that Google and YouTube "use their restricted mode filtering ... as a political gag mechanism to silence PragerU."
In December 2016, The Christian Post reported on growing concerns that Google's and Facebook's efforts to censor websites that purportedly produce "fake news" could have a negative impact on religious news websites and sites that report from a conservative or biblical perspective. The term fake news was bandied around by news outlets and the Hillary Clinton campaign as a reason for her defeat to President-elect Donald Trump.
Within days after the election, Google and Facebook announced they would take concrete action to cut off fake news websites from their ad networks and revenues.
Jeff Hunt, the director of the Centennial Institute at Colorado Christian University and founder of one of Colorado's largest conservative advertising agencies, Avinova Media Group, told CP, "The challenge that they (Google and Facebook) are going to run up against, especially when it comes to religious issues, is what is fake news?"
"They are going to have to have somebody that understands that just because you don't agree with someone's religious position, it doesn't make it OK to deem their website fake news and therefore, shut down ad revenue," he said. "I think this is a big problem that the Left makes."
An example of this happened in February when a Christian mother's account was suspended by Facebook over posts on what the Bible says about homosexuality and sin.
Elizabeth Johnston, an Ohio homeschooling mother of 10 who runs the popular conservative blog "The Activist Mommy," told CP that Facebook had suspended her account because she wrote about how Leviticus condemns homosexuality as "detestable" and an "abomination" in posts that had been written in 2016.
Although Johnston's account was reactivated, she said Facebook had continued to censor her page, and readers complained they weren't able to access her page, share it, or "like" it. A spokesperson for Facebook said at the time that they were "actively looking into the issues that have been raised."
Johnston also asked YouTube to monetize the videos on her "Activist Mommy" page but was subsequently rejected.
Similarly, Dr. Michael Brown, a conservative radio host whose ministry operates the "AskDrBrown" YouTube account, wrote an op-ed in August, explaining that YouTube had demonetized most of the account's videos and that the ministry's advertising revenue from YouTube has dropped by over 65 percent because of the demonetization. Likewise, one of the ministry's videos was age-restricted and deemed unsuitable for viewers younger than 18.
Pro-life groups have also encountered censorship on Twitter, which blocked anti-abortion ads and a campaign ad created for Rep. Marsha Blackburn, R-Tenn., that was critical of Planned Parenthood for selling aborted babies' body parts.
Twitter blocked advertising from both Live Action and the SBA List, the two pro-life groups said in a statement in October.
In June, Twitter refused to allow Live Action to buy ads that promoted the dignity of unborn life because it claimed the content violated its "hate and sensitive policy."
The tweets Twitter deemed hateful and insensitive are ones that showed ultrasound images and fact-checked Planned Parenthood's claims, Lila Rose, president of Live Action, said. Twitter particularly took issue with a proposed ad that showed a photo of a baby in the womb with text that read: "I Am Not a Potential Human, I Am a Human With Potential."