The Christian Post's Top 10 News Stories of 2017
4. Sex, Gender and the Nashville Statement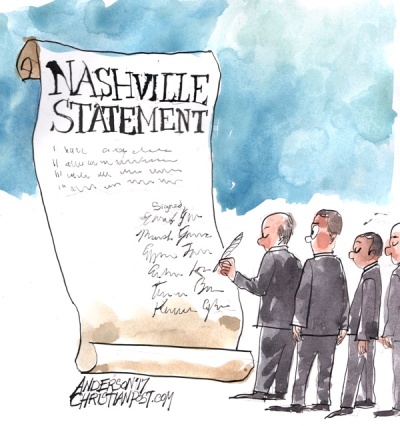 Amid an increasing push among LGBT advocates to teach young children that one's gender is not biologically determined, a coalition of Christian leaders released the Nashville Statement in August to affirm God's design for human beings — particularly as male and female.
Upon its release, the statement was trending on Twitter and sparking heated debates in both Christian circles and secular media. It even led to spinoff statements.
The statement drew criticism from those who viewed it as an "attack" on the LGBT community. And some Christians who hold traditional beliefs about sexuality disagreed with the approach of the statement, arguing that it does more harm than good in their witness to those outside the church.
But many Christians came to its defense, contending that everything outlined in the statement — including God designing marriage as between one man and one woman, and transgenderism not being consistent with God's holy purposes — affirmed basic biblical beliefs.
Denny Burk, president of The Council on Biblical Manhood and Womanhood, which spearheaded the Nashville Statement, said the goal was "not to produce a culture war document but a church document."
Many evangelical leaders, he added, have "been noticing that there's been a lot of confusion among ordinary Christians today about the meaning of sexuality and what it means to be created in God's image as male and female" and thus wanted to clarify biblical truths and "put some boundaries on the conversation."
Burk said the statement was a year in the making and was designed to be a resource for the church, which he says is feeling pressure from the surrounding culture.
This year, more school districts and cities have changed their policies to allow transgender persons to use bathroom and locker room facilities of their choice, more teachers are introducing transgenderism to children at younger ages, and more people are being forced to use appropriate transgender pronouns.
Three in 10 Christians believe a person's gender can be different from sex at birth. Among white mainline Protestants and Catholics, 4 in 10 believe so.
So far, more than 20,000 people have signed the Nashville Statement.