The Christian Post's top 10 news stories of 2018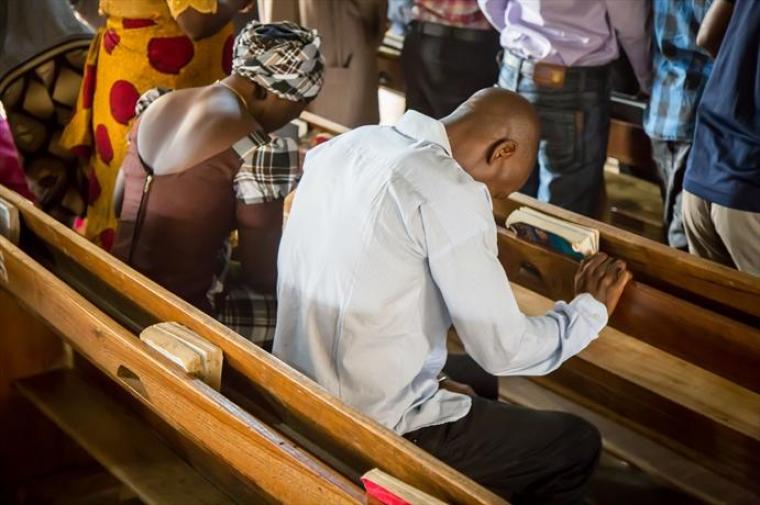 1. Nigerian genocide
One of the most concerning developments in the persecution of Christians worldwide is the mass slaughter, some even calling it a "genocide" of believers in Nigeria, which has the highest number of Christians among all African nations.
While Christians have been killed for years in attacks by Islamic terror group Boko Haram, thousands were slaughtered throughout 2018 at the hands of Fulani Muslims, with entire villages burned down, and churches converted for Islamic purposes.
Fulani Muslim herdsmen have for decades had cattle grazing disputes, sometimes violent, with mostly Christian farmers. But the killings throughout several states this year have raised the highest levels of concern for the future of Christianity in the country.
Accurate statistics for just how many Christians have been massacred are difficult to determine. Numbers shared by the Christian Association of Nigeria and church denominational heads in Plateau State in June said that as many as 6,000 believers have been killed by the Fulani, mostly women, children, and the elderly.
Estimates provided by other groups, such as The International Crisis Group in July, placed that number closer to 1,300, but there have been several other mass killing incidents since.
Groups like the International Christian Concern have reported that young boys aged 9 and 10 have been maimed by bullets and slashed by machetes. 
The young victims were two of 250 lives that were lost in Plateau State in July and August in waves of attacks.
"The devastation in terms of massacre of lives and destruction of property is unimaginable. Pastors and members in their thousands have been killed in cold blood, either shot dead or slaughtered like animals or burned to death. Houses and businesses have been burned or looted and farmlands have been destroyed," the Rev. Dacholom Datiri, president of the Church of Christ in Nigeria, told Nigerian President Muhammadu Buhari in a letter sent in November.
"The narrative has been that these people are killed by unknown gunmen, or suspected herdsmen, or that there have been farmer-herders clashes," Datiri added at the time.
"All these are deceptive narratives deliberately framed to conceal the truth and continue to perpetrate the evil."
Indeed, the Nigerian government, and many in international news media, have interpreted the killings as being part of the Fulani herdsmen-Christian farmer clashes.
Several groups have strongly pushed back against that narrative, arguing that radical Islamists looking to kill and root out Christians have infiltrated the Fulani. The radicals have been disguising themselves as herdsmen in order to keep international attention away from their actions, activists have said.
Emeka Umeagbalasi, board chairman of the International Society for Civil Liberties & the Rule of Law in Nigeria, told The Christian Post in August that the Fulani attackers have killed so many this year, due to their use of AK-47 rifles and other sophisticated weapons, that it suggests they're being funded and supplied by others. 
"How many Muslim farmers are being killed by Fulani herdsmen? How many Muslim homes have been destroyed or burned? The answer is in the negative. It has nothing to do with herdsmen-farmer clashes. It is false," Umeagbalasi told CP of arguments attempting to portray the massacres as community clashes.
"We don't like to use the [term] 'Fulani herdsmen,' we like to use "Fulani jihadists," who are under the guise of herdsmen," he added.
Some, such as ICC, have urged the Trump administration to reconsider its ties with the Nigerian government, insisting that the latter must take an active approach toward ending the slaughters.
U.S. State Department officials reportedly visited Nigeria in November following a deal with the Nigerian government for purchasing 12 fighter jets that are supposed to be used to end the killings of Christians and other civilians. 
"Many are hoping that this week the Trump administration would stand up in support of religious freedoms in Nigeria," the watchdog group said at the time.
Some Christian leaders in Nigeria, such as Bosun Emmanuel, the secretary of National Christian Elders Forum, have issued dire warnings of what will happen if the slaughter continues.
"Realistically speaking, Christianity is on the brink of extinction in Nigeria. The ascendancy of Sharia ideology in Nigeria rings the death toll for the Nigerian Church," Emmanuel said in June. 
"In 2018, we can say in 25 years from now, we are facing the risk of being the last Christians in Nigeria. Therefore, Christians should be in the frontline of defending democracy in Nigeria," he added.
Stoyan Zaimov contributed to this report.