The Christian Post's top 10 news stories of 2018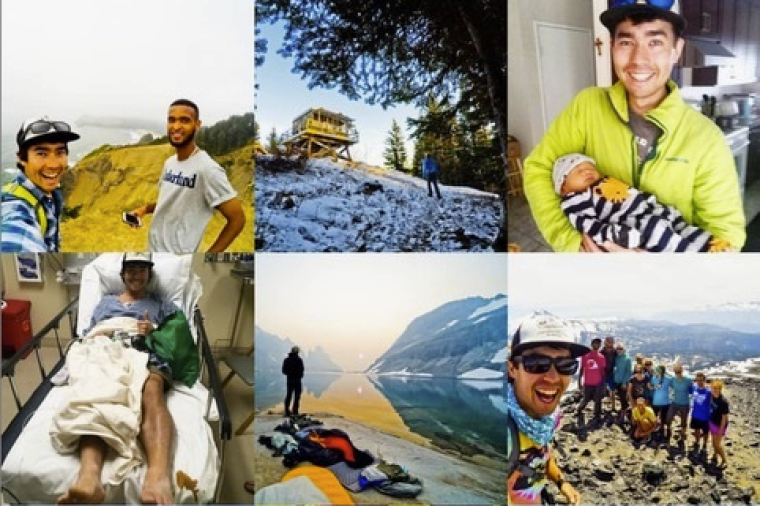 8. Missionary sacrifices highlighted by tragedies
Christian missionaries continued spreading the Gospel message in far-off places around the world in 2018, some with tragic consequences that made international news headlines.
Most prominent of all was the murder of U.S. missionary John Chau on a remote, protected island near India, which prompted debate on wide-ranging topics, from the proper ways of carrying out missionary work to narratives concerning U.S. imperialism.
Chau, a 26-year-old graduate of Oral Roberts University, had prepared and studied for years to meet the tribespeople of North Sentinel Island, determined to preach the words of Jesus Christ to them.
All Nations, the missionary group that trained Chau, told The Christian Post in an interview at the end of November that the specifics of how he contacted the North Sentinelese, who ended up shooting him with arrows, "were known to him, but not known to us." 
Pam Arlund, a member of the International Leadership Team at All Nations, told CP that Chau was "one of the greatest learners I have ever had the pleasure of working with. He read about one book every three days, about missions, reading books that I would recommend to him."
"To prepare for it, he took many short-term mission trips. I know he went to short-term mission trips in South Africa, and more difficult places, like Kurdistan and Iraq," Arlund said of his mission.
Chau's family said they had forgiven their son's killers, describing the missionary as someone who "loved God" and "helping those in need."
All Nations echoed that forgiveness, asking that no charges be filed against the North Sentinelese or those who helped Chau reach the island.
"We recognize the tragedy of the circumstance and it has grieved us deeply but we are ready to forgive," Arlund said.
Separately, widespread unrest and clashes in Cameroon led to the murder of Indiana missionary Charles Wesco in October.
Wesco, who had moved with his family to serve with the Believers Baptist Church in Warsaw earlier in the month, was killed in front of his wife and son.
Dave Halyaman, assistant pastor at Believers Baptist Church, revealed that the car carrying Wesco, his wife, Stephanie, and one of their sons and another missionary, was sprayed with bullets, hitting the 43-year-old Wesco at least twice. He later died in hospital.
Scott Morgan, an African security analyst and religious freedom consultant who works with Red Eagle Enterprises, told CP that the English Speaking Christian community in the country is under assault.
"Two priests, a seminary student and now the killing of the missionary. Mediators need protection and a means to act as an honest broker not a victim of the conflict," Morgan said.
Rebecca Wesco, Charles' mother, meanwhile told news station WNDU that she believes her son is in Heaven. "[W]e don't have any shadow of a doubt," Rebecca Wesco said. "He had sins, but he had asked God to forgive him, and he really truly wanted to love God more than his very life."
In June, India's widespread rape epidemic saw five women working for a Christian missionary group kidnapped and gang-raped by men who filmed their crimes. 
The women, who worked with the nongovernmental organization Asha Kiran, supported by a local missionary group, were assaulted after performing a play aimed at raising awareness about human trafficking.
Stoyan Zaimov contributed to this report.