The Christian Post's top 10 news stories of 2018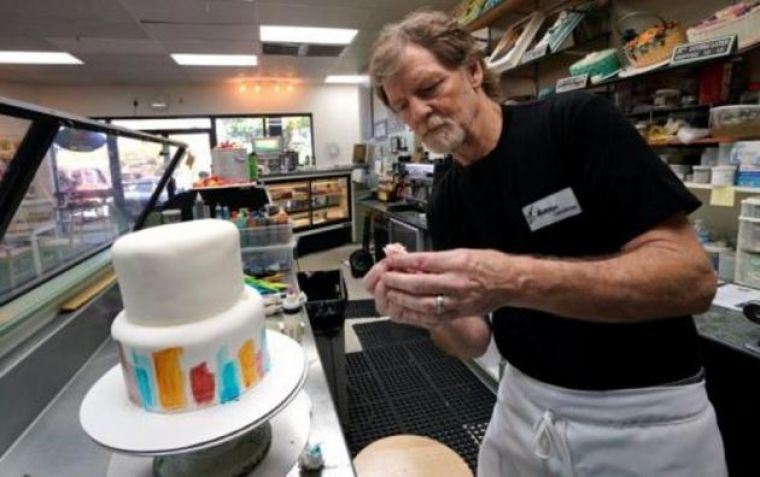 7. Jack Phillips wins religious freedom case at U.S. Supreme Court
In June, the United States Supreme Court ruled 7-2 in Masterpiece Cakeshop v. Colorado Civil Rights Commission that Colorado showed anti-religious bias against Jack Phillips of Masterpiece Cakeshop when they punished him for refusing to bake a custom cake for a same-sex wedding cake. At the time of Phillips' refusal, in 2012, gay marriage was illegal in Colorado.
Justice Anthony Kennedy wrote the majority opinion, being joined by Justices Elena Kagan, Samuel Alito, Stephen Breyer, Clarence Thomas, Neil Gorsuch, and Chief Justice John Roberts. Justice Ruth Bader Ginsburg wrote a dissent, which Justice Sonia Sotomayor joined.
"When the Colorado Civil Rights Commission considered this case, it did not do so with the religious neutrality that the Constitution requires," wrote Kennedy.
"Given all these considerations, it is proper to hold that whatever the outcome of some future controversy involving facts similar to these, the commission's actions here violated the Free Exercise Clause; and its order must be set aside."
Phillips' case was seen as a highly publicized part of a broader debate over the extent to which business owners and others can refuse, on religious grounds, to service same-sex weddings.
In an interview on NBC's the "Today" show soon after the high court's decision, Phillips was asked how he responded to the claim that he was just given the green light to discriminate, to which he replied, "I serve everybody."
"I don't discriminate against anybody," responded Phillips. "It's just that I don't create cakes for every occasion that people ask me to create ... a wedding is just an inherently religious event and the cake is definitely a specific message that goes with that."
Unfortunately for Phillips, the Supreme Court ruling did not mean an end to his legal troubles, as he's now battling a new complaint filed against him earlier this year for refusing to make a transgender-themed cake.
Michael Gryboski contributed to this report.