The Christian Post's top 10 news stories of 2018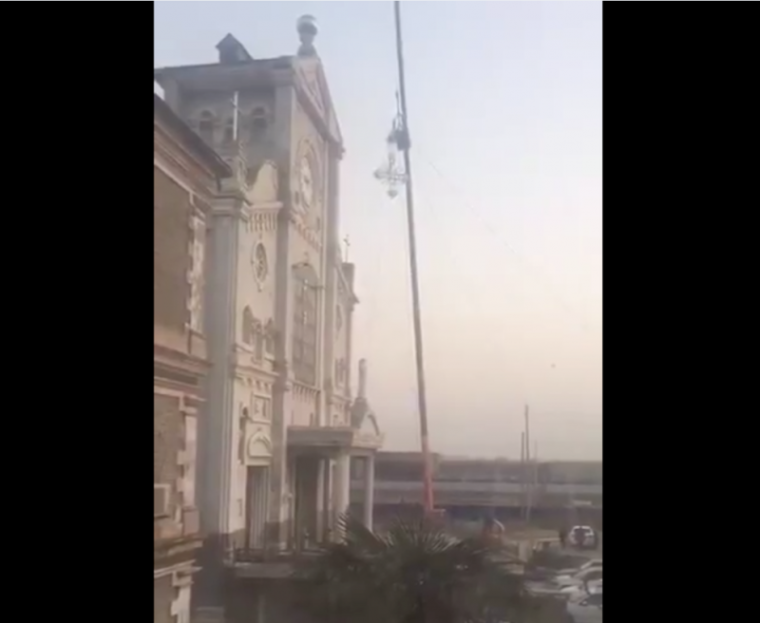 5. China cracks down on churches
Though China's crackdown on religion is nothing new, persecution escalated steadily throughout 2018 following the implementation of the Chinese Communist Party's updated Regulations for Religious Affairs in February.
Issued by President Xi Jinping, the updated regulations called for the "sinicization" of religions in China, a process intended to shape religious traditions, practices, and doctrine to better conform with socialist thought and the party's objectives.
With the stated aim of protecting the country from "extremism," the regulations include prohibitions against publishing religious materials without approval, participating in religious activity online, accepting donations above an approved amount, or renting space to an unregistered church.
The updated regulations also require all illegal "house churches" to register with the government-sanctioned Three-Self Patriotic Movement church system or face harsh penalties and police action.
Consequently, 2018 saw hundreds of church closures, congregants being detained, Bibles burned, and students being forced to sign documents renouncing their faith. In Henan and Zhejiang provinces, two areas hardest hit by the crackdown, churches were shut down or even demolished.
The persecution culminated in December when officials launched a crackdown on Chengdu's Early Rain Covenant Church — one of the most influential house churches in the country. Authorities pressured congregants to sign a document stating Early Rain is an "evil cult" and promising not to step foot in the church again. Those who refused to sign were taken into custody.
Police detained more than 100 leaders and members of the well-known house church, including Pastor Wang Yi, a prominent activist and vocal critic of Xi.
The Rev. Bob Fu, a former Chinese house church leader and founder of the persecution watchdog organization China Aid, told The Christian Post that even state-sponsored churches aren't exempt from persecution.
He revealed that while leaders of state-sanctioned churches and denominations have already been approved by the government, clergy have been forced to go through another round of examination to ensure their loyalty is to party before God.
Fu told CP that according to the former chairman of the TSPM, they believe the "doctrine of justification of faith by Jesus Christ is too narrow."
"He is promoting justification by love in doing good deeds. He essentially said that God is very inclusive so these Communist Party heroes he listed are doing so many good deeds and they should be accepted into Heaven by our God," he explained. "It is kind of a universalist doctrine."
In response to China's crackdown on Christianity, nearly 350 Chinese church leaders signed a letter insisting that Christians will continue teaching the Bible regardless of what they face: "For the sake of the Gospel, we are prepared to bear all losses — even the loss of our freedom and our lives," they wrote.
And despite escalating persecution, Christianity in China is said to be growing at a dramatic rate. Currently, their numbers rival the membership of the ruling party, which stands at around 90 million.
Leah MarieAnn Klett contributed to this report.