The Christian Post's top 10 news stories of 2019, Part 1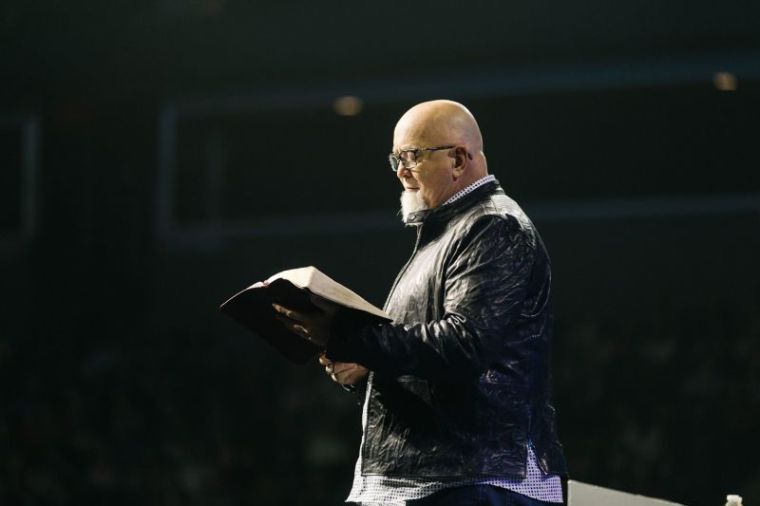 10. James MacDonald fired from Harvest Bible Chapel
The founding pastor of a famous Chicago megachurch was ousted earlier this year after lewd comments he made on a hot mic were aired on local radio, following years of brewing controversy.
James MacDonald, who founded Harvest Bible Chapel in 1988 and whom The Christian Post interviewed in August 2018 about his 30 years in ministry, was fired in February after local radio personality Erich "Mancow" Muller, a former HBC parishioner, played portions of audio recordings he obtained of MacDonald on his WLS/AM 890 show.
Although the church dealt with notable controversy several years ago over the manner in which a few of its elders were publicly excommunicated, new allegations of misconduct emerged in a December 2018 exposé in World magazine by independent investigative journalist Julie Roys.
Roys' article, "Hard Times at Harvest," and follow-up coverage documented MacDonald's abusive actions toward staff and parishioners, presiding over a church culture of fear and intimidation, and highlighted several instances of financial malfeasance. Particularly at issue was MacDonald's extremely high compensation and use of funds for lavish vacations, and the shifting around of church funds from related ministries like MacDonald's teaching ministry Walk in the Word, and the now-dissolved Harvest Bible Fellowship, a church-planting network.
Prior to Roys publishing her Dec. 2018 piece, however, Harvest Bible Church filed a defamation lawsuit against her and two bloggers, along with their wives, who had been posting criticisms of MacDonald's behavior since 2012 — among other things, on a site called The Elephant's Debt. HBC ultimately scrapped the lawsuit effort after a court denied the church two motions in January.
Yet in no small part because of the bloggers, Roys' investigation, and the lawsuit, the church came under greater scrutiny.
In a late January article in The Daily Herald, Muller wrote in detail that his opinion had changed on MacDonald. The man who had baptized him in the Jordan River in Israel and who he considered a spiritual father he admired was really a "smarmy actor out front" who was "brutal to everyone he thought was subservient," he said.
By February Muller was saying he felt "duped by a con man" in MacDonald and decided to play the footage he had received on his radio show.
Among the things MacDonald was heard saying on tape was talk of planting child pornography on Christianity Today's then-CEO Harold Smith's computer, crude remarks about Roys — including joking that she had an affair with CT Editor-in-Chief Mark Galli — and a vulgar reference to Ed Stetzer, executive director of the Billy Graham Center at Wheaton College.
Muller also threatened to start a class-action lawsuit against MacDonald and the church.
Since MacDonald's departure, the church has taken steps to make amends and move ahead, promising leadership changes.
In April, Roys, the Elephant's Debt bloggers, and their wives received a letter of apology from the church for the lawsuit.
"This action put you through undue stress, took significant time, energy and resources, and left you to defend your reputations. We are sorry; please forgive us," the letter read.
The elders of Harvest Bible Chapel formally disqualified MacDonald from ministry last month, emphasizing his actions do not meet Scriptural requirements to be an elder.
The church also released on Nov. 21 a forensic audit and legal review of their financial records, which showed that MacDonald had spent millions of dollars of church funds on personal expenses, some of which were approved by elders and others that were not. HBC said they had experienced "a massive corporate governance failure."
MacDonald maintained the expenses in question were "Elder and auditor approved" and "predate the involvement of those [elders] now speaking."
MacDonald recently announced that he was proceeding with ministry plans of his own, noting that he found a new haven at New Life Covenant Church, a multi-site, multi-ethnic Assemblies of God church led by Pastor Wilfredo DeJesus.
Brandon Showalter contributed to this report.