The Christian Post's top 10 news stories of 2019, Part 1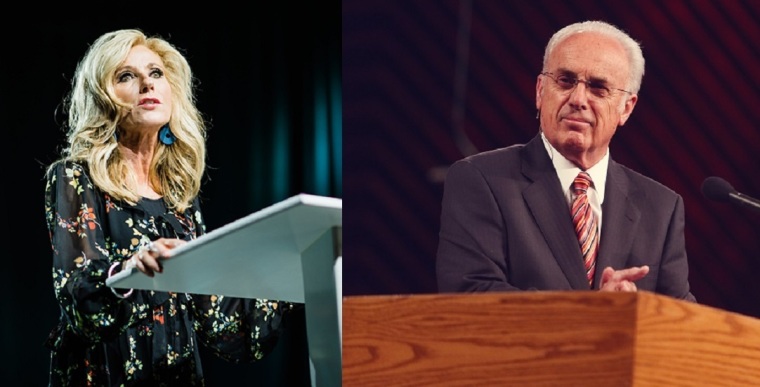 9. Debates over role of women in church
Among evangelicals, the decades-old theological battle over the issue of women in church leadership was reignited in 2019. Influential evangelical leaders including Beth Moore, John MacArthur, and Albert Mohler led the charge in addressing the controversial topic.
When it comes to the issue of women in church leadership, evangelicals have historically fallen in one of two camps: complementarian or egalitarian. Broadly speaking, complementarians believe that women are forbidden from holding certain offices in the church, as the Bible establishes male authority over women. Conversely, theological egalitarians insist that Scripture does not warrant such restrictions, as leadership is determined by the gifting of the Holy Spirit. 
But in 2019, movements like #MeToo and #ChurchToo, paired with the public downfall of several prominent church leaders due to sexual impropriety, brought the subject of gender differences and their implications for church ministry to the forefront. 2019 also revealed that views within the complementarian camp span a wide spectrum. While most complementarians agree that women may not pastor a church, many are more lenient when it comes to other forms of church leadership.
Bible teacher Beth Moore, a survivor of sexual abuse and self-described "soft complementarian," made headlines when she argued that complementarian theology "can and has" contributed to the abuse crisis within her denomination, the Southern Baptist Convention. Additionally, she suggested that overemphasis on the subject ultimately impedes the furtherance of the Gospel. Her comments were made at the Caring Well conference hosted by the Ethics & Religious Liberty Commission of the Southern Baptist Convention.
At the same conference, poet and hip-hop artist Jackie Hill Perry, also a survivor of sexual abuse, said she had difficulty accepting her husband's complementarian view based on her past experiences.
In October, Pastor John MacArthur sparked controversy when he publicly told Moore to "Go home," adding: "There is no case that can be made biblically for a woman preacher. Period. Paragraph. End of discussion."
MacArthur later argued that Scripture exhibits "no lack of clarity" regarding the role of women within the church. He pointed to 1 Corinthians 14:34, which reads: "Women should remain silent in the churches," shouldn't be "hard to understand."
"You don't say anything," he stressed, later adding: "Women need to get themselves under control and realize they are not to speak in a church." 
Following MacArthur's comments, numerous evangelical leaders voiced their support for Moore, including Kay Warren, wife of Saddleback Church pastor Rick Warren, and SBC President J. D. Greear. Author Max Lucado stressed that "tone matters," "words can wound," and that disagreement must be done "in love."
Southern Baptist Theological Seminary President Al Mohler later admitted that complementarian theology "can and sometimes has" led to the abuse of women in the church and stressed that the SBC must "take responsibility" for failing to hear the cries of those who have spoken of such abuse.
He argued that rightly understood, complementarianism "produces husbands who love their wives as Christ loves the church, and they love their wives as they love their own bodies," Mohler said.
"We've received a wake-up call that we be very aware that there are those who will use any doctrine to their sinful advantage," he said. "So, it's incumbent on us to clarify and to testify and to advocate."
Carolyn Custis James, an award-winning author and respected leader on faith and spirituality, told The Christian Post that the church must move beyond the "complementarian vs. egalitarian debate," as it misses the bigger message and prevents women from contributing to God's kingdom as they were designed to do.
"The debate doesn't move beyond a discussion of roles and doesn't answer all of the questions," she said. "It excludes women out and assumes a certain economic position or stage of life. What about those from different cultures? What about single women? What about little girls?"
James suggested people are often stuck in a binary way of thinking about women in the church: "You're either in this camp or that camp, but I'm seeing a weariness in the discussion," she said. "I think there are deeper questions we need to ask about how the Gospel can transform our relationships, what is our stewardship before God to use the gifts He's given us."
Leah MarieAnn Klett contributed to this report.