The Christian Post's top 10 news stories of 2019, Part 1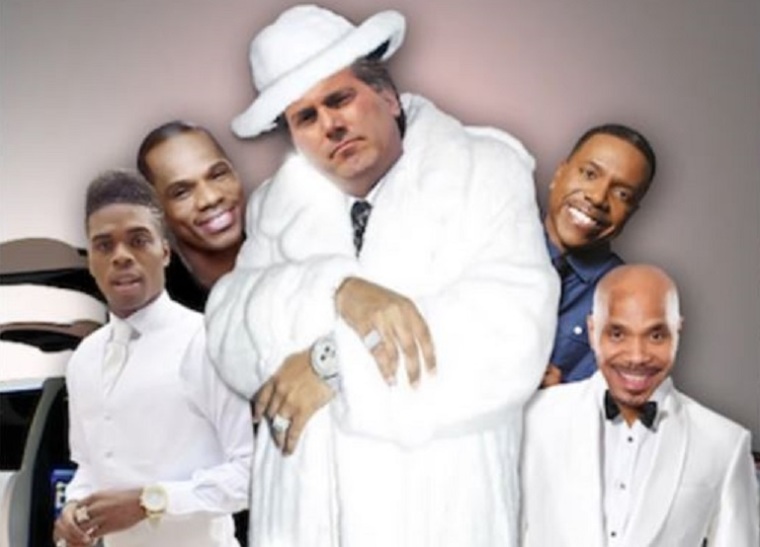 7. Racism
From divisions in Christian media Kanye West recently attributed to the devil to theological debates on issues such as social justice, gun laws, abortion and crime, conversations on race simmered in 2019 as Christians grappled to live more faithfully.
In October, Rapper Lecrae, Marvin Sapp, contemporary Christian artist Natalie Grant and an avalanche of gospel and secular artists voiced their support for Kirk Franklin's boycott of TBN, the Gospel Music Association, and the Dove Awards until they addressed diversity concerns raised by the gospel icon.
After a weeks long saga, Kevin Adell, the white owner and CEO of the Word Network, which is billed "the largest, African American religious network in the WORLD," was also compelled to apologize last month for sharing a meme that depicts him pimping popular black preachers.
The decision by Adell came on the heels of an announcement by Cameron Strang, founder and CEO of evangelical Christian publication, Relevant magazine that he was "stepping away" from his role after he was publicly accused by several former staffers of behavior described as racially insensitive and toxic.
Christians also debated the conviction of former Dallas officer, Amber Guyger, 31, who fatally shot beloved Christian worship leader Botham Jean, 26, in his apartment in 2018. She said that she mistook his apartment for her own and thought Jean was a burglar.
A decision by Botham's 18-year-old brother Brandt Jean to publicly forgive and embrace his killer was also hotly debated. The Institute for Law Enforcement Administration recognized Brandt's decision, however, with its 2019 Ethical Courage Award.
"I want you all to know that I am not a threat — that young black males are not inherently dangerous or criminal. I implore you to champion the causes and procedures that amplify the value of all lives," Brandt told the organization in his acceptance speech.
Black churches faced a troubling spate of burnings earlier this year and in April, millions in donations were raised to restore three historically black churches torched in alleged arson attacks in Louisiana after high profile figures like Hillary Clinton asked the public to remember them too when more than $700 million was quickly raised to restore the famed Notre Dame cathedral in France.
Kanye West, who recently became a Christian convert, was also accused by megachurch Pastor Jamal Bryant of being a "sellout" for endorsing President Donald Trump, who continues to campaign for the black vote while he was encouraged to fire his close advisor Stephen Miller for racist emails.
And as the race for 2020 continues to heat up, liberal and conservative black Christians have had heated debates over endorsing openly gay Democratic presidential candidate Pete Buttigieg. As many of the Democratic presidential candidates voiced their support for reparations for African Americans on the campaign trail this year as well, the issue sparked a contentious debate among prominent black and white evangelical Christian figures many of whom stood on opposing sides of the issue.
Concerns have also been raised about racism and America's gun laws as well as the racist history of abortion.
"The Rape of Recy Taylor," a haunting film about the brutal gang-rape of a young black Christian woman by six white men as she walked home from church in 1944 was also used as a tool throughout the year to facilitate deep and at times uncomfortable discussions about rape, mental health and healing in the black church.