The Christian Post's top 10 news stories of 2019, Part 1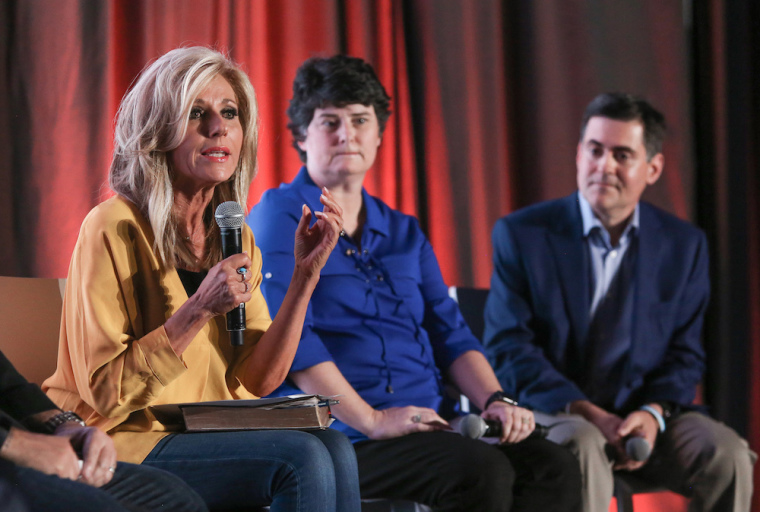 6. Southern Baptists tackle sex abuse in their churches
In February, the Houston Chronicle published a report documenting 700 victims of alleged sexual abuse by 380 Southern Baptist leaders and volunteers since 1998. Of that number, 220 were convicted and 100 remain in prison.
The SBC faced allegations that the denomination failed to properly respond to the abuse claims and that some leaders, including past presidents, even hid the abuse.
"This is a scandal crying out to heaven," wrote Russell Moore, president of the SBC's Ethic & Religious Liberty Commission, in a blog post.
"The church's message to survivors should be a clear communication that they are those who have been sinned against, not those who have sinned, that they are not troublemakers in the church but those who are helping the real 'trouble' to come to light."
Noted Bible teacher Beth Moore, herself a victim of sexual abuse when she was a child, posted the Chronicle report to Twitter, adding that she found it "monstrously common for victims to be abused again by one they thought safe to tell."
"2nd wave abuse occurs when those told are either scandalized (backs off, 'don't tell me more') or tantalized (moves in, 'oh tell me more'). Both heap shame upon shame," tweeted Moore.
For his part, SBC President J.D. Greear stated that he would make efforts to combat the abuse and corruption that led to its concealment.
"Changes are coming. They must," stated Greear. "We cannot just promise to 'do better' and expect that to be enough. But today, change begins with feeling the full weight of the problem."
In June, ahead of the Convention's annual meeting, the SBC's Sexual Abuse Advisory Group, which was created in response to the Chronicle story, released a 51-page report.
Titled "Caring Well," the report documented graphic accounts from abuse victims, found that churches all too often protected abusers while failing to care for victims, and that inaccurate theology were factors.
Regarding the theology, examples included "Wrong teaching that leads to treatment of women and children as inferior to men in value, intellect, and discernment" and "Misapplication of complementarian teaching, leading to women submitting to headship of all men."
In August, around 750 SBC-affiliated churches launched the "Caring Well Challenge," a 12-month program centered on equipping congregations to combat abuse.
The ERLC and the Advisory Group held a "Caring Well Conference" from Oct. 3-5 in Dallas, Texas, which was centered on combating abuse and was attended by about 1,600 SBC clergy and laity.
The event featured remarks by pastors, abuse survivors, and sexual abuse prevention experts, as well as a speech by SBC President Greear outlining "tragic myths" associated with how to handle abuse in the church.
One point of debate was whether complementarianism, the theological view that men and women have specific gender roles mandated by the Bible, contributed to the abuse problem.
Beth Moore reasoned that while complementarian theology did not necessarily foster abuse in the church, it still contributed indirectly to the problem by having fewer women in power. 
"[Complementarianism became] such a high, core value, that it inadvertently ... became elevated above the safety and well-being of many women," she said in a speech at the Caring Well Conference.
Southern Baptist Theological Seminary President Albert Mohler Jr. explained in an October speech that he believed complementarianism "can and sometimes has" led to sexual abuse of women in the church.
"We need to recognize that we have sinned against women when we have allowed complementarian to be presented in a way that implies male superiority and leads in sinfulness to male tyranny and terror and sin," stated Mohler in a chapel message delivered to seminary students.
"We need to take responsibility for the fact that we as a denomination, as churches, have often failed to hear the cries of women who have spoken of their abuse, and we bear the responsibility for a failure to deal adequately, christianly, responsively as husbands who love their wives as Christ loves the church should respond to the cries of any women."
Mohler maintained support for the theological view, however, adding that when correctly understood it "produces husbands who love their wives as Christ loves the church, and they love their wives as they love their own bodies."
Michael Gryboski contributed to this report.